As far as avocado dishes go, this is not only simple it's delicious. This no-stir, baked avocado risotto is creamy and delicious and blunt to be your new favorite.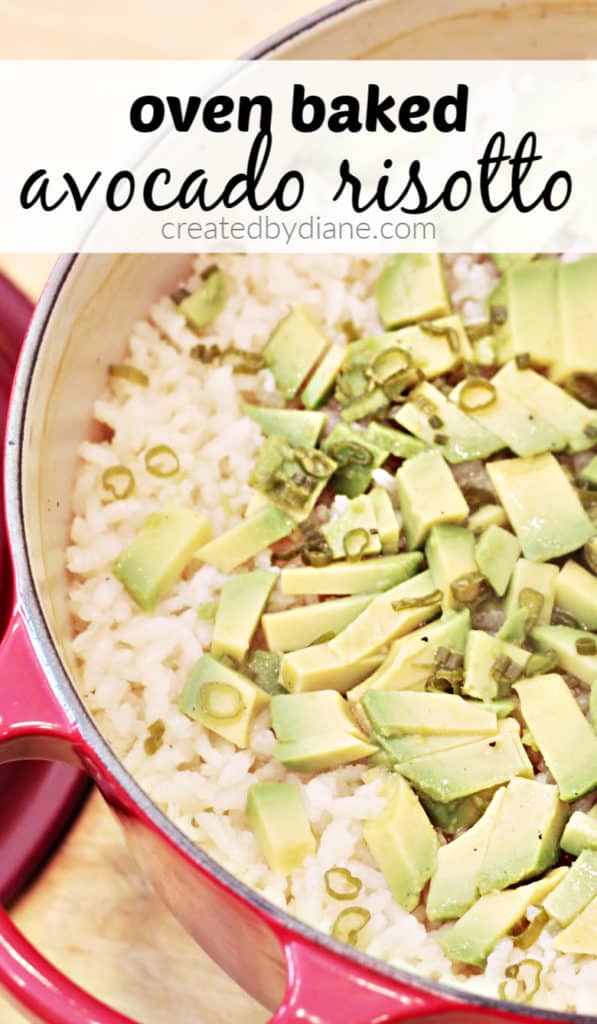 Fall is almost upon us and that means the oven will be on for more than just cakes and cookies around here…
the other night, it actually felt cold!
It wasn't really cold, but it was over 100 during the day and dropped more than 30 degrees and it was a little breezy, so it seemed cold!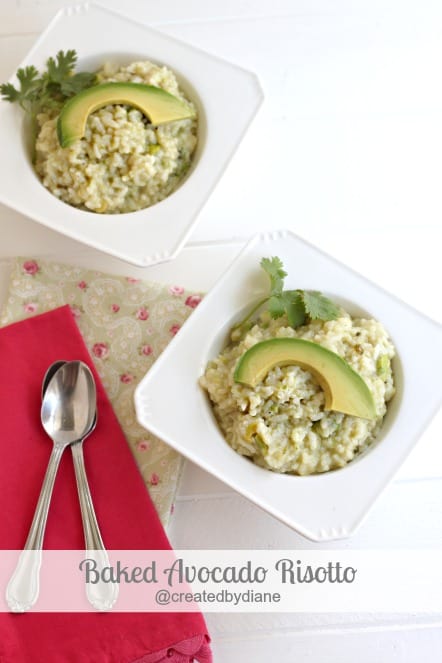 This is a super-easy way to prepare risotto.
No standing over the stove stirring going on with this one…
just mix it all up and pop it in the oven.
You like when recipes are easy like this, right?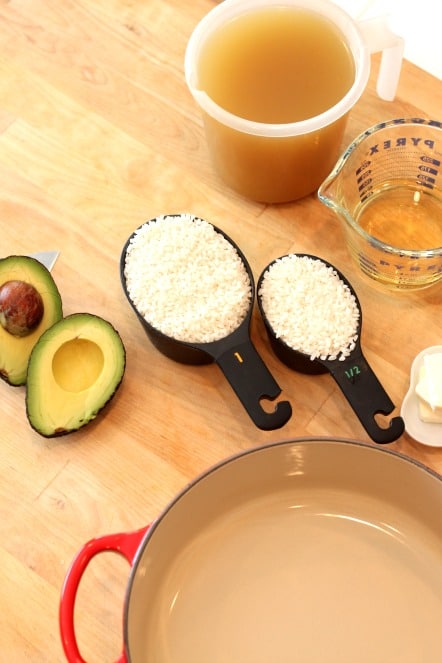 Grab all you needed items and let's get COOKING!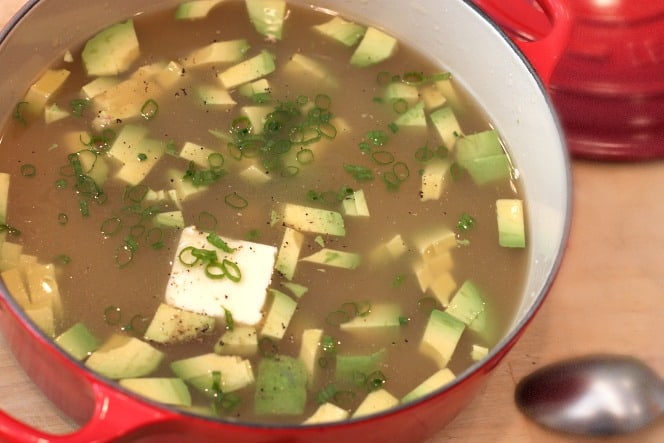 I love how it never looks like much going in the oven, but when it comes out…
WOW, it's magic!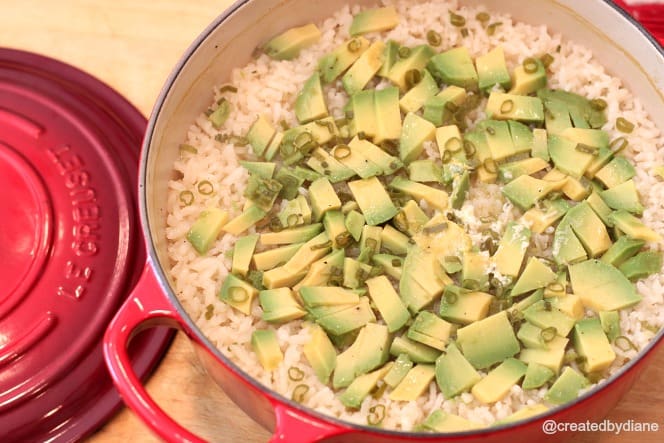 When you take it out of the oven, the avocado will have softened and all you need to do is give it a quick stir when you add in the remaining liquid and tablespoon of butter, add some salt and pepper and you are all set to serve it.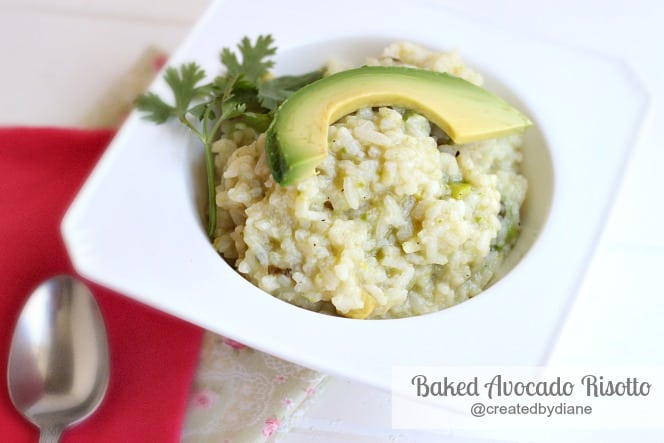 This is a delicious and creamy dish, you can eat it as a main dish if your like me or it's a great side dish that will go with so many great meals.
Easy Baked Avocado Risotto Recipe
Ingredients
1 1/2 cups arborio rice
5 cups chicken broth (divided 4 cups and 1 cup)
1 ripe California Avocado diced
1 scallion diced
1/2 cup white wine
2 tablespoon butter (divided)
salt and pepper
Instructions
Combine rice, 4 cups chicken broth, wine, scallion, 1 tablespoon butter and avocado in a covered casserole dish or dutch oven
Bake at 350 degrees for 45 minutes
Remove from oven, stir in the remaining 1 cup of chicken broth and butter, stir until it's all creamy and smooth and additional chicken broth is heated and the risotto has a creamy sauce add salt and cracked black pepper to taste.
Notes
This can be jazzed up with onions, cilantro, jalapeño or even bacon.