Blueberry Oatmeal Breakfast Cookies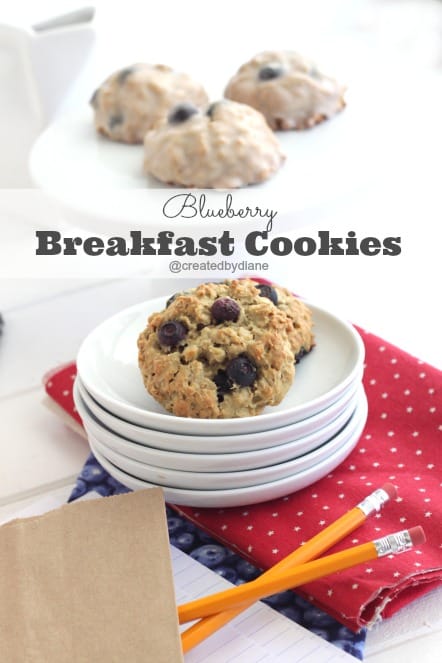 Oh my, it's almost Back to School time…
that means early mornings and packing up lunches and snacks for the kids.
I won't lie, the first week is usually fine, it's the second week that seems to get them all.
The thrill of seeing their friends and all the "new" excitement has worn off. The second week screams for easy.I'm usually rushing around trying to find things to put into their back packs so they won't starve.My kids love Del Monte Fruit Burst Squeezers, so adding those to their lunches is super easy and I like seeing the smiles on their faces.I like when there are easy and delicious items that they can grab and go with.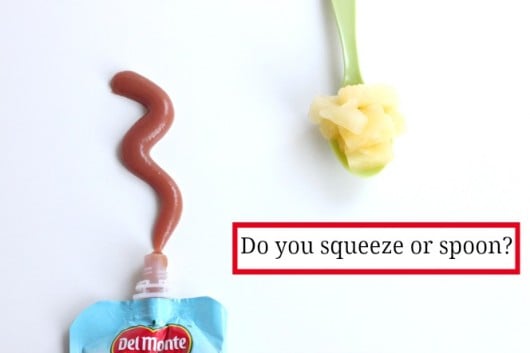 Do you squeeze or spoon, that is the question…
Del Monte is bursting with LIFE,
Their Fruit and Vegggie Burst Squeezers come in Blueberry, Apple Cinnamon and Peach Mango flavors, they have two Fruit only squeezers in Mixed Berry and Strawberry.
Wow these flavors are fun, I had many taste testers for these and I liked seeing which one was everyones favorite, one liked the Peach Mango the best, one said Strawberry was their favorite another picked the Apple Cinnamon and I picked the blueberry, no surprise there, I just LOVE blueberry. I really like pineapple too, so the Pineapple Coconut Fruit Cup is just up my alley, what a fun tropical taste!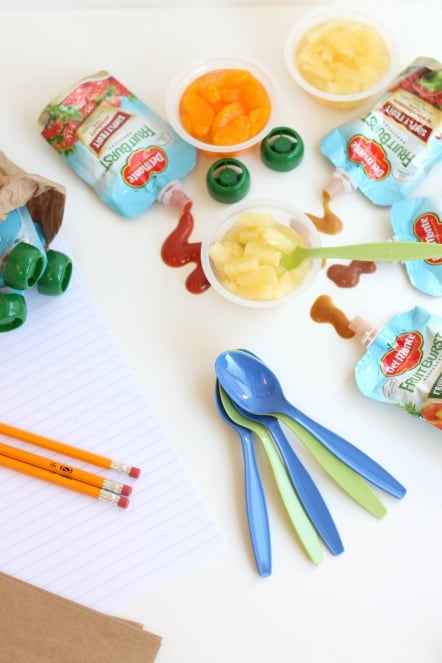 As you are picking up pencils and paper to prepare for back to school, don't forget to grab some of these, you kids will thank you.
I like that Del Monte's Fruit Burst Squeezers offer the goodness of 1 1/2 servings of fruits and vegetables, which is a great help to get kids to pack in some of their much needed requirements each day. My kids will be taking these to school and they can add the fruit burst squeezers to their peanut butter sandwiches, add it to the top of a bagel with cream cheese, and of course squeeze it right into their mouths. They love that part. When they come running in the house starving, I just point to the cabinet where I keep them and I don't feel like they will ruin their dinners if they snack on one, they are great when the kids want to dash outside and don't want to have to do anything to it. For the fruit cups, I try to get them to use a spoon, but truth be told, they just pour those into their mouths too, yes boys will be boys. I don't mind…ok sometimes I say get a spoon, they just laugh.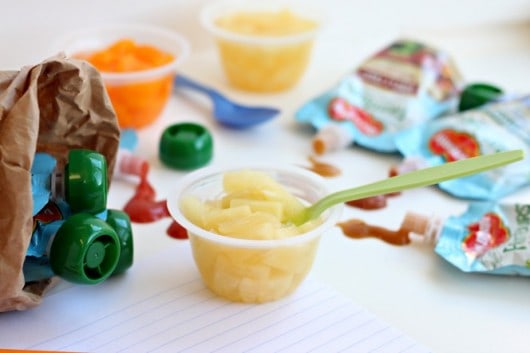 In addition to spooning or squeezing the fruit squeezers are great for adding into recipes.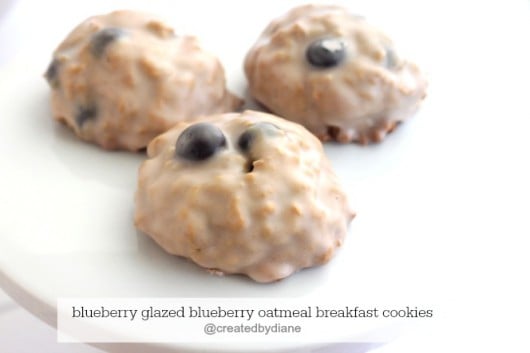 I made some blueberry oatmeal breakfast cookies using Del Monte's Fruit Burst Blueberry and the flavor is so delicious.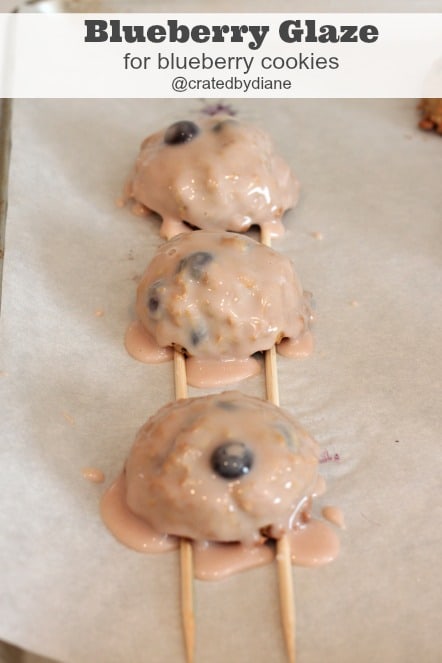 I even used a fruit burst pouch to make some blueberry glaze. These cookies were made with less fat and sugar than regular cookies and have the added fruit which makes them perfect for an on the go breakfast on those days I mentioned…you know the second week of school types of days.

Blueberry Oatmeal Breakfast Cookies
Ingredients
1/2 cup butter
1/2 cup brown sugar
2 eggs
1 teaspoon vanilla
1 pouch (1/3 cup) Del Monte Blueberry Fruit Burst
1 1/2 cups flour
1teaspoon baking soda
3 cups oats (I used old fashioned oats, not instant)
1 pouch (1/3 cup) Del Monte Blueberry Fruit Burst
1 1/2 cup blueberries
Instructions
Beat butter and sugar
add in one egg at a time and blend completely
add in vanilla and blueberry fruit burst
mix in flour with baking soda
then add in oats
gently stir in 1 cup of the blueberries
line baking sheets with parchment and place 3 tablespoon size scoops of dough and place them 2 inches apart
top the cookies with a couple blueberries
bake at 350 degrees for 15 minutes, or until the cookie dough is firm and a toothpick comes out clean.
Blueberry Glaze Icing
Ingredients
1 1/2 cups powdered sugar
1 tablespoon corn syrup
two tablespoons blueberry fruit burst
1 tablespoon water
Instructions
mix powdered sugar, corn syrup and blueberry fruit burst along with water until smooth
add more as needed to get desired consistency for pouring over cookies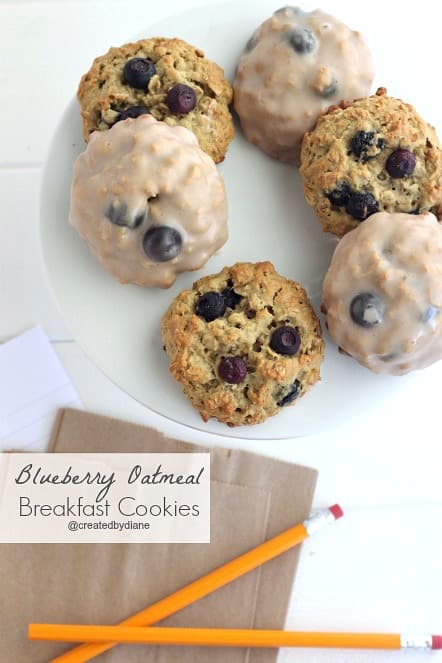 Squeeze or spoon, icing or plain, there are sure to be someone you will enjoy with these great fruit flavors.