Be prepared for a mouth watering pasta dish that is sure to become a new favorite!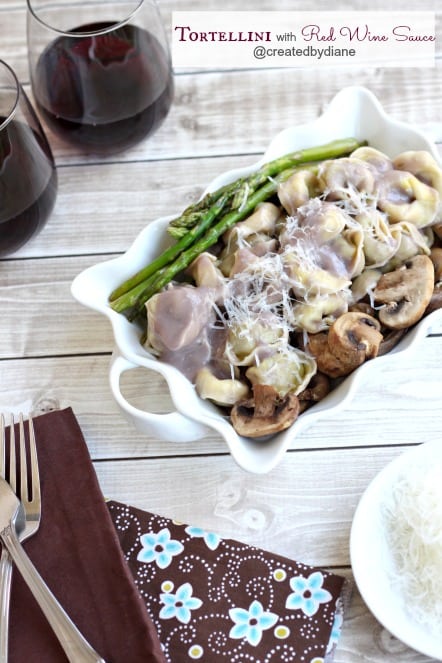 Tortellini has always been a favorite of mine, when my husband and I were dating we would go to this Italian Restaurant often and order tortellini and broccoli with garlic and oil.
If we had it once, we had it a hundred times.
We also made it at home and it still brings back great memories of first dates and getting to know each other.
I love how food connects our memories.
We have many fun memories and tortellini will always be one of them.
I wanted to kick up the sauce on this dish and I knew that making a wine sauce would most likely become my husbands new favorite.
This is the perfect "date night in" dinner, it's ready in under 30 minutes and the flavor will have you think you slaved over it all day.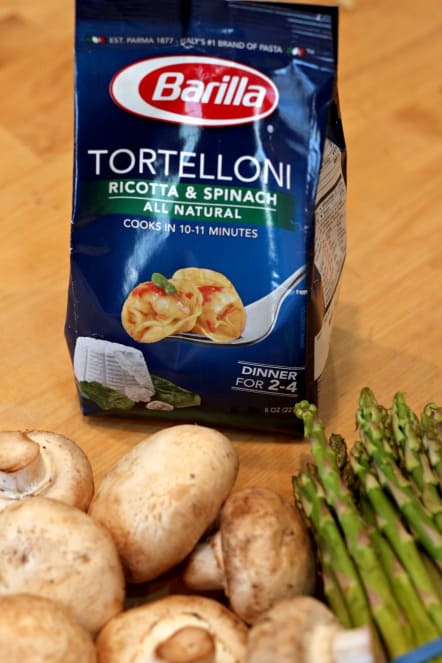 I just love when recipes involve simple ingredients with a lot of flavor.
You'll need to gather some Barilla Tortellini. I selected their Barilla's Ricotta and Spinach Tortellini, of course, the Barilla Three Cheese Tortellini would be delicious also.  mushrooms, asparagus and of course red wine.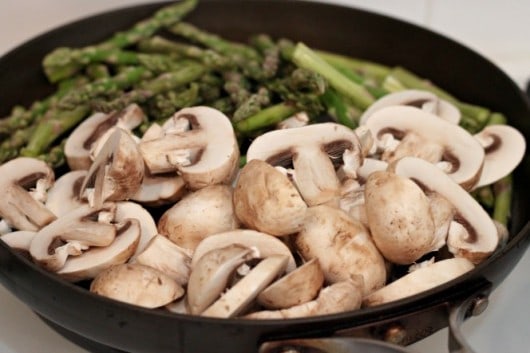 While the pasta is cooking according to the package directions, prepare the vegetables by roasting them in a skillet over medium heat with a teaspoon or two of olive oil.
Don't over cook the vegetables, they shouldn't be too soft.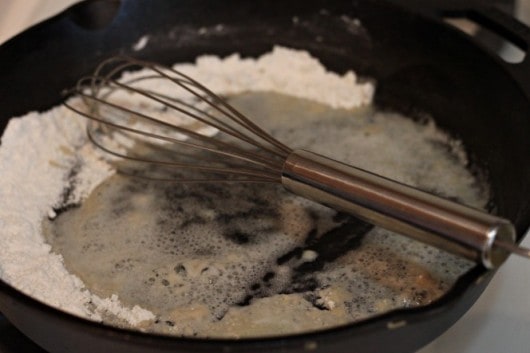 In another skillet make a roux with butter, olive oil and flour and whisk until golden brown.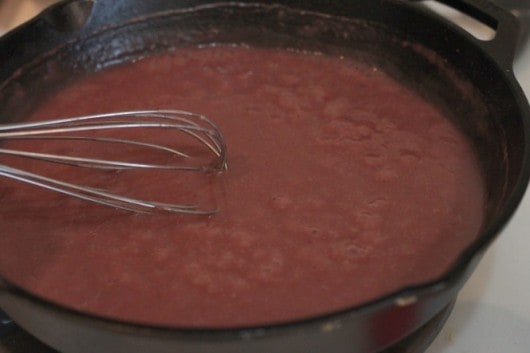 Add in the red wine and beef flavor and cook until it's thick.
Lastly add in the milk and cheese along with salt and pepper.
Spoon the sauce over the Barilla Ricotta and Spinach Tortellini and serve with the vegetables along side.
Tortellini with Red Wine Sauce
Ingredients
8 oz Barilla Tortellini (I used Ricotta & Spinach)
1 tablespoon butter
1 tablespoon olive oil
2 tablespoons flour
1 cup red wine (cabernet sauvignon)
1/2 cup milk
1/4 cup water
1/4 cup shaved Romano Cheese (or Parmesan)
2 teaspoons dry beef flavor
salt and pepper to taste
4 cups sliced mushrooms
3 cups asparagus cut in half
Instructions
Boil pasta according to package directions.
Meanwhile, heat butter, oil and flour in skillet over medium heat and whisk until golden brown.
Add in wine, water and beef flavor and whisk until sauce thickens 5-10 minutes.
Whisk in milk, add cheese and salt and pepper to taste.
Cook vegetables in skillet on medium heat with a teaspoon olive oil.
Serve sauce over pasta, along with vegetables.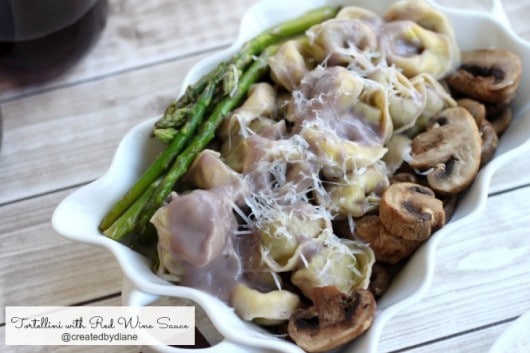 We will be enjoying this dish often, my husband was very clear on that!