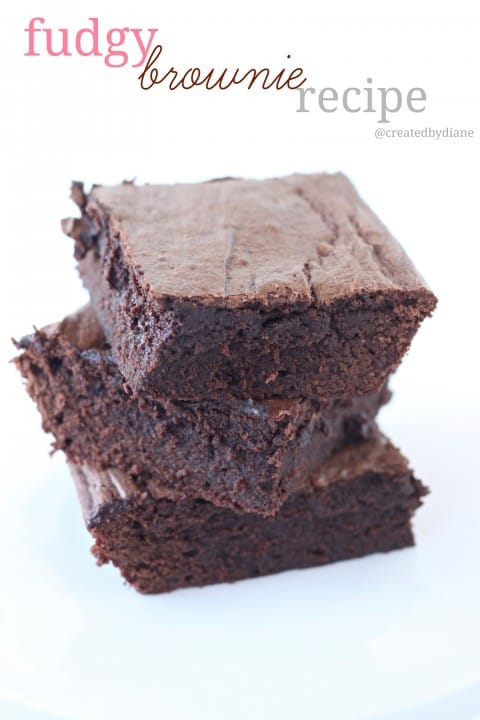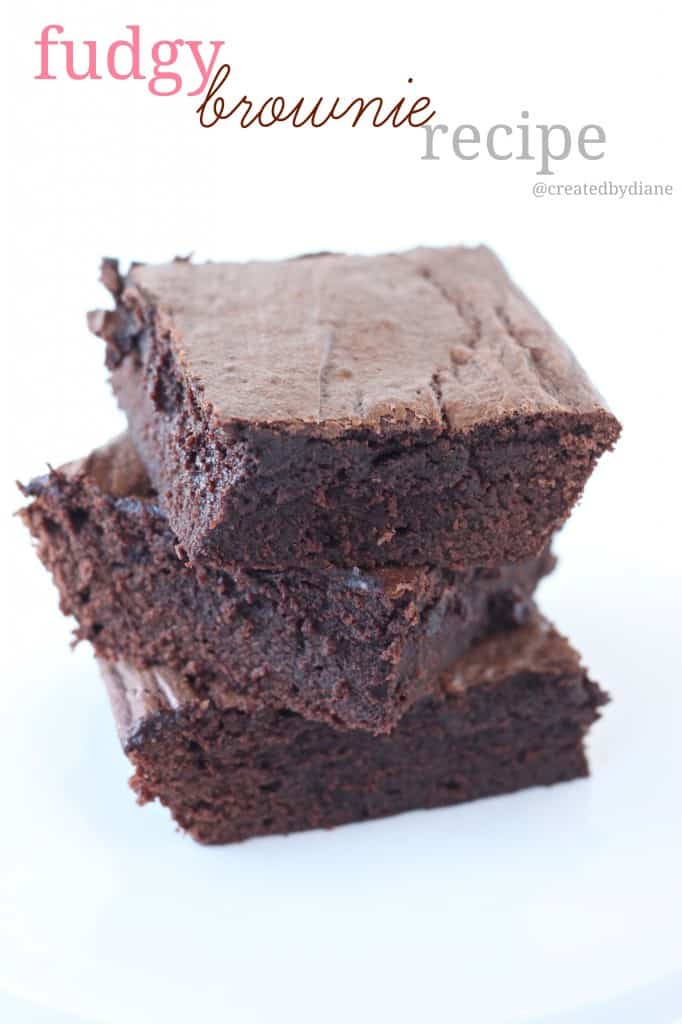 To me there is no no use having a brownie if it isn't fudgy.
I don't want a brownie to taste like cake, what is what cake is for…and well, I love cake but it has NO place in my brownies.
These brownies are creamy, rich and fudgy and well, to tell the truth, they are the ULTIMATE brownie in my book.
When creating this recipe I wanted the brownies to give the chocolate pleasure seeker something to sink their teeth into.
SUCCESS!
Don't you just LOVE when that happens? Things turn out just as you've planned.
Yea, I don't know about you, but I sure with that happened MORE.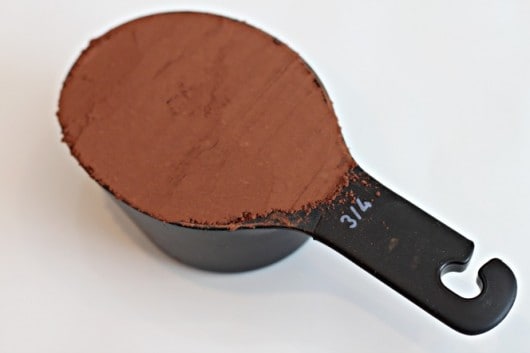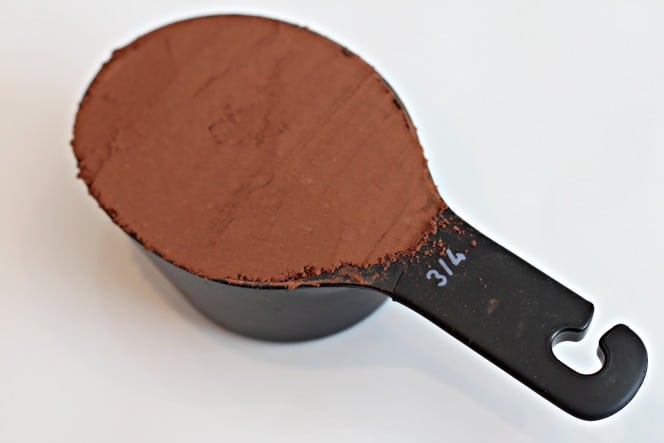 Lots of recipes call for 3/4 of a cup and instead of having to get out multiple measuring cups I use this one, it's from OXO and I really love it. No one is paying me to say it. I can't help it if I like measuring to be convenient. Plus is cuts down on dishes and I KNOW I'm not the only one who likes that.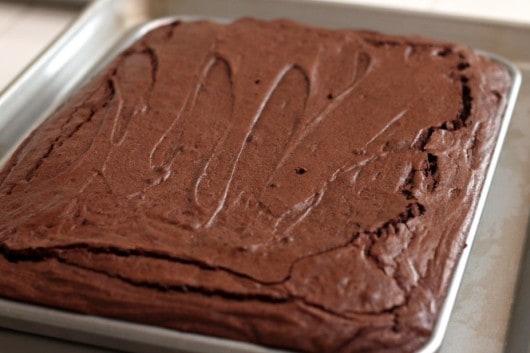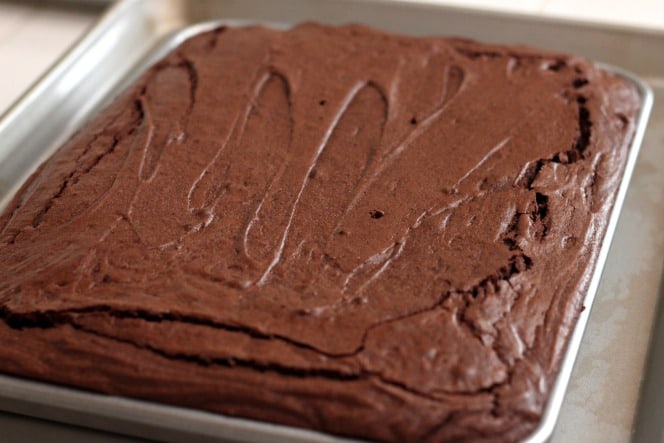 I wanted to make a brownie recipe that would fill a 1/4 sheet pan (9.5×13 and 1 1/4 inch deep), HERE is a link to the pan on Amazon.
No 8×8 pan here….these puffed up just over the edge when baking and cooled perfectly.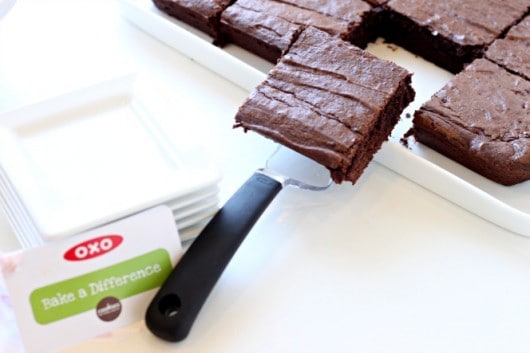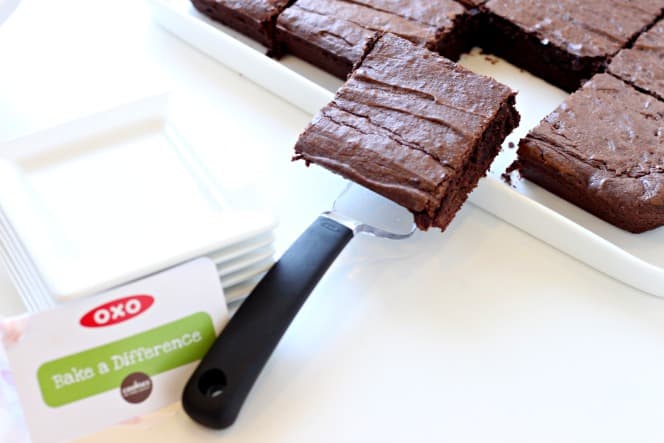 I'm excited to be participating in Bake a Difference campaign from OXO benefiting Cookies for Kids' Cancer.
OXO's brownie server is just PERFECT for brownies and other small treats!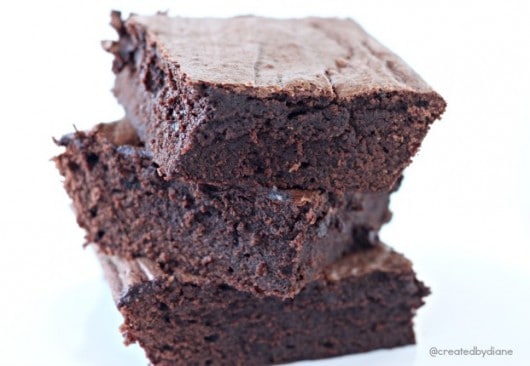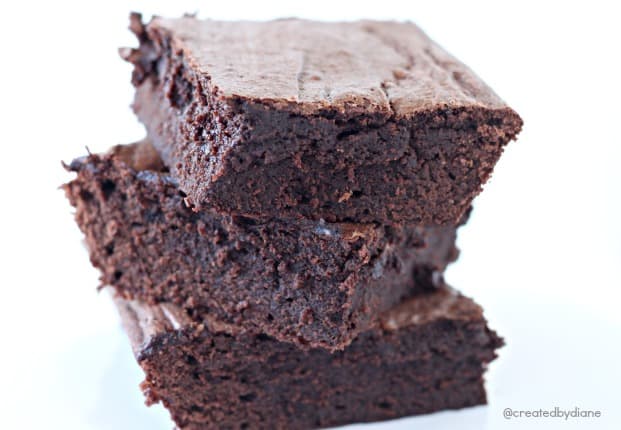 Fudgy Brownie Recipe
Ingredients
1 cup butter softened
2 cups sugar
8 oz. package cream cheese (room temperature)
5 eggs
¾ cup dutch process cocoa
1 teaspoon salt
1 tablespoon instant coffee
½ teaspoon cinnamon
2 cups flour
1 cup ghiradelli 60% cacao bittersweet chocolate chips (melted and cooled)
Instructions
Preheat ove to 350 degrees.
Line a ¼ in sheet pan with parchment and spray with baking spray around edges for easy removal of brownies.
Melt chips so they have time to cool before adding them (that is the last step)
Beat butter with sugar until smooth and creamy.
Add to it the cream cheese and blend together well.
Add in each egg mixing to incorporate each egg, without over beating.
Add in cocoa, salt, coffee, cinnamon and flour until all combined.
Stir in melted chocolate.
Pour batter into pan and spread smooth.
Bake at 350 for35-40 minutes, until toothpick comes out almost clean.
Do not over bake.
Allow brownies to cool before slicing.
For super creamy brownies that are fudgy and delicious, this recipe is a sure keeper.
Not going to lie, it was hard not to eat them all.

Disclosure: I was provided with products from OXO. I was not compensated for this post and all opinions are of my own.