S'more Snackin'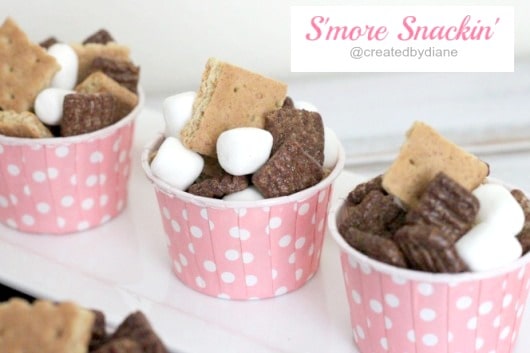 It's no secret I LOVE snacking.
I don't know how some people survive eating only 3 meals a day.
I think I would collapse.
I snack everyday, at home, on the go, at parties, in the morning, in the evening and well anytime in between is snacking time to me too.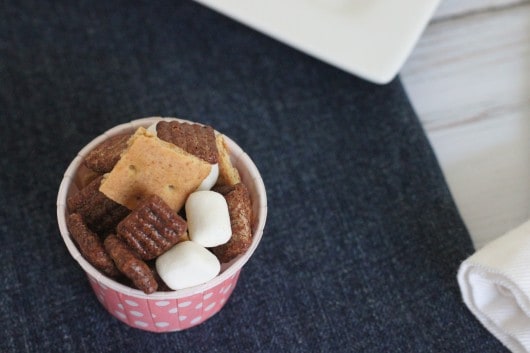 Who could resist this cute little cup full of yumminess.
Not me!
I love snacks that are easy to grab and go and this one is perfect for on the go snackin'
S'more S'nackin':
2 cups Fiber One chocolate Squares
1 cup mini marshmallows
6 graham crackers cut into pieces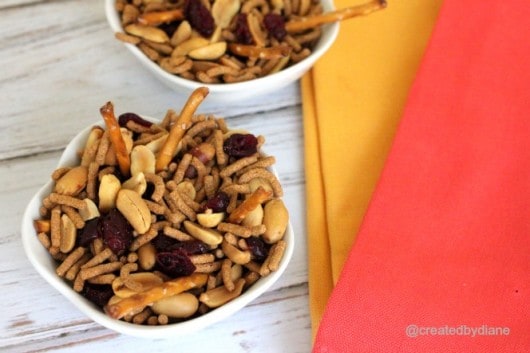 Bring on the sweet and salty with this fun twist on trail mix.
This snack is great for moments where you'd like to devour a whole bag of chips, but really want to save those added calories for…. let's say CAKE or PIE.
Sweet and Salty Snack:
2 cups Original Fiber One Cereal
2 cups pretzel sticks
1 1/2 cup salted peanuts
1 1/2 cups dried cranberries
Some days when I don't have CAKE for breakfast, not chocolate cake….I would NEVER do that, I mean breakfast types of cake. The type with fruit and such. On days when I don't have any, I spice up my bowl of cereal with the extra yumminess of peanut butter chips. Yep, they are yummy and really make me not miss having cake. Well, that is until the next day and then I MUST have cake. This is even a fun midnight snack too.
Peanut Butter and Bananas with Honey Square Cereal:
1-2 cups Fiber One Honey Squares Cereal
1/2 banana
1/2 tablespoons peanut butter chips
milk
Happy Snackin'
* all opinions are my own. I was compensated by Fiber One for this post.