Chicken Parmesan Pizza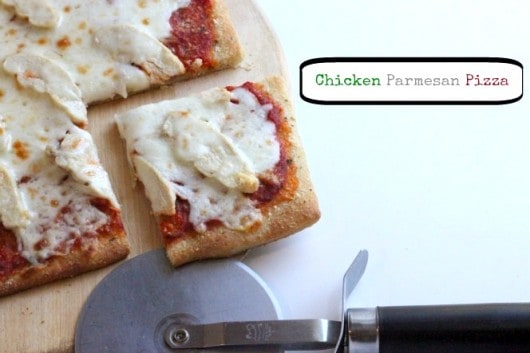 I always like pizza night, don't you?
There really is no wrong time for pizza if you ask me. It's good breakfast, lunch, dinner, snack, midnight…
You know what I mean. It's always pizza time at my house.
To time we are going to amp up the flavor in the crust.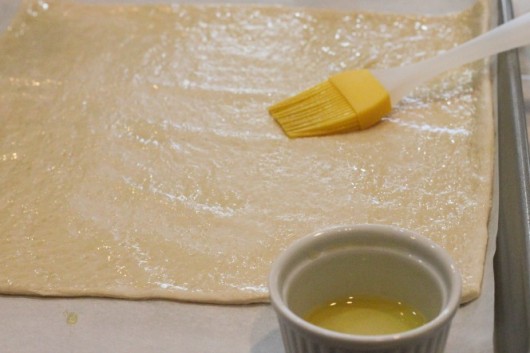 First brush the dough with olive oil.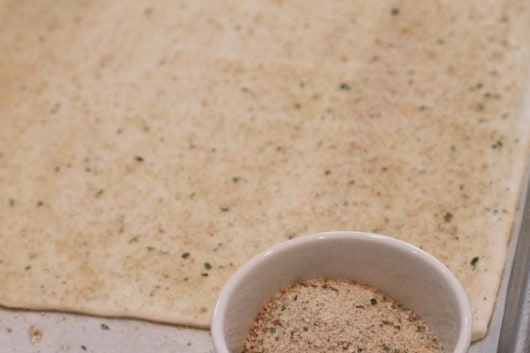 then sprinkle on Italian Bread Crumbs and bake the crust for 5 minutes. It'll be crispy and flavorful.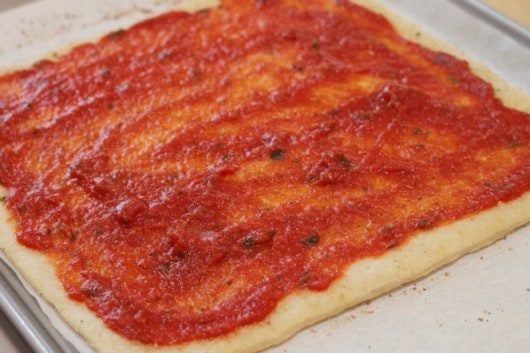 Next spread on the sauce.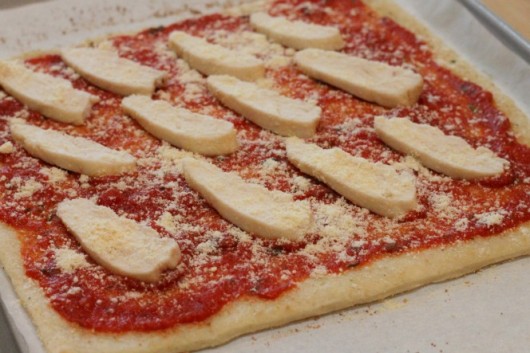 Place a cooked chicken breast on top, and add Parmesan Cheese if you like as much cheese as me,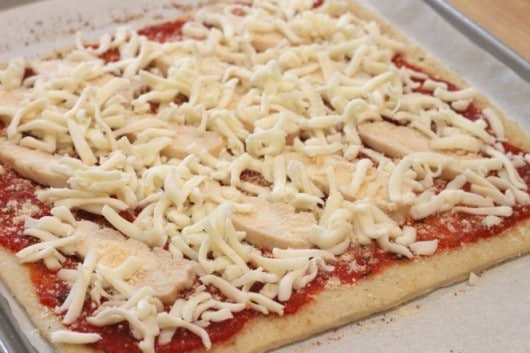 because then on goes the Mozzarella Cheese.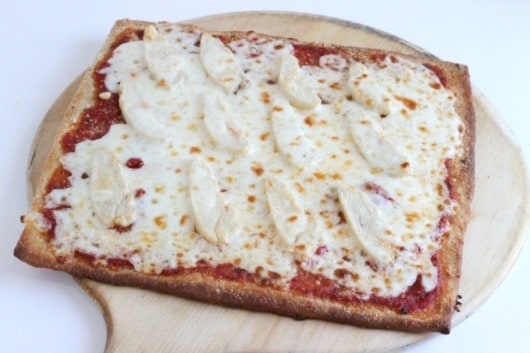 Bake it until the crust is firm, the cheese if bubbling and golden.
The crust is really flavorful with the added bread crumbs.
I just love Chicken Parmesan and this is certainly a quick way to get all those delicious flavors together.
Chicken Parmesan Pizza
Ingredients
1 Pillsbury Thin Crust Pizza Dough
2 tablespoons olive oil
1/4 cup Italian Bread Crumbs
1 chicken breast (cooked)
1 cup Mozzarella Cheese
1/2 cup sauce
1/4 cup Parmesan Cheese (optional)
Instructions
Roll out pizza dough, brush with olive oil and sprinkle bread crumbs over pizza dough.
Bake at 400 degrees for 5 minutes.
Remove from oven, place sauce, chicken, then mozzarella cheese on top of pizza.
Place back into the oven and bake 10 minutes of until cheese is golden and bubbly.
You can add Parmesan cheese on top of the sauce and chicken if you like it extra cheesy.
Notes
Coat the chicken with Parmesan Cheese before baking for extra cheesy taste. Toss the chicken into bread crumbs for additional flavor. Add crushed red pepper to the sauce to make it spicy.
I was asked by Pillsbury to create a pizza recipe all opinions are my own.