Chocolate Cheese and Wine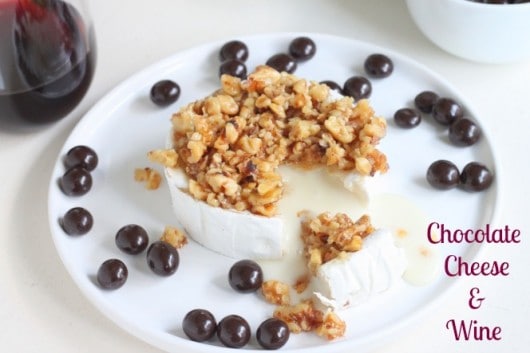 I'm all about snacking
I just love salty and sweet together
I really love chocolate and cheese together and it never hurts to have wine with it too.
I've had Brookside Dark Chocolate Acai with Blueberry pieces before and now that I've tried their Raspberry and Pomegranate flavors too, I can't decide which I like more. I'm glad I didn't need to decide, I just got to enjoy them all.
They make putting together a cheese plate easy.
At any one time I have at least 10 different cheeses in my fridge.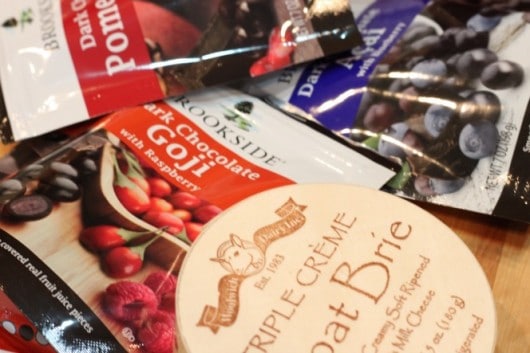 Friends stopped over recently and the cheese count that day was about 16. They think they even have more varieties than that an any given time and we agreed there needs to be a large selection of cheese on hand all the time.
Which brings me to impromptu snacking….Always have some wine, cheese and chocolate on hand!
Since I'm sure we already agree that I have the cheese covered, and there always seems to be a bottle or two of wine around, I know now what I'll keep on hand for the chocolate portion to serve or to just eat by handfulls they are so yummy.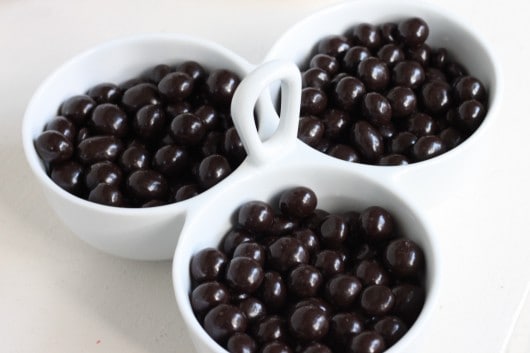 Brookside offers three flavors. Dark Chocolate Goji with Raspberry, Dark Chocolate Acai with Blueberry and Dark Chocolate Pomegranate.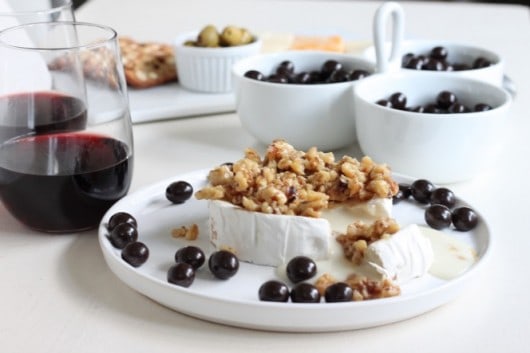 To top the Brie, I heated a tablespoon of butter along with a tablespoon of sugar and two teaspoons water along with 1/3 cup walnuts. I warmed the brie and placed the nuts on top to serve with crackers. It's also great with bread.