Coconut Christmas Pie Cookies.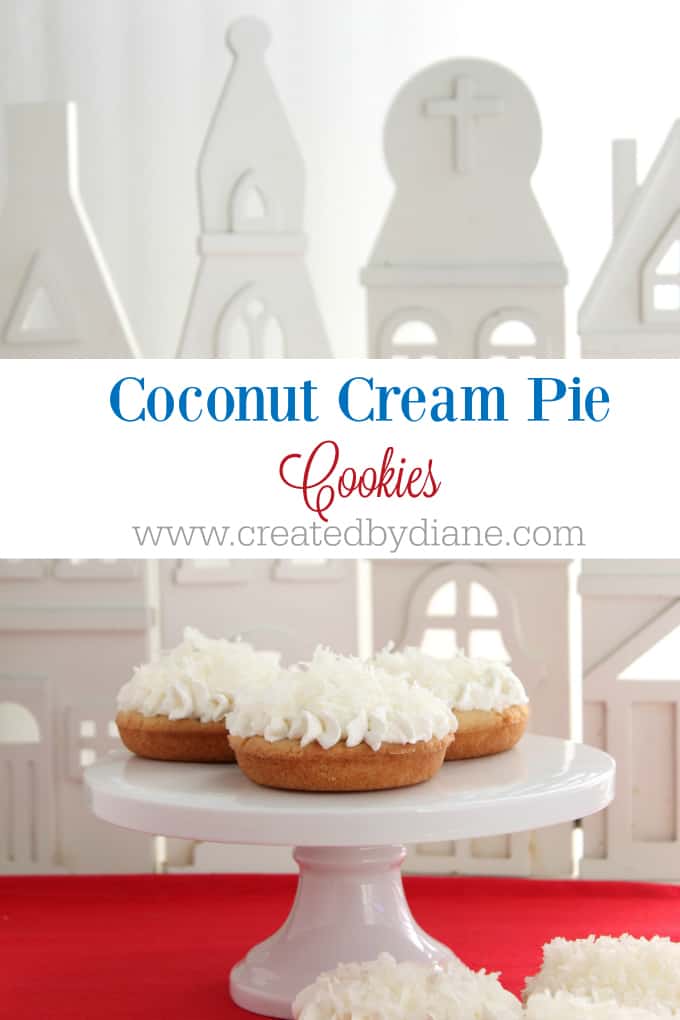 My mom made a beautiful White Christmas Pie when I was young.
It was pretty and fluffy with white frosting and topped with fluffy white coconut.
I thought it would be fun to take that idea and made it into a handheld small cookie pie. Oh, I'm so glad I did. The frosting is really fluffy and there is coconut goodness in each portion of these. The fluffy white coconut on top gives these the look of snow. I believe the story goes that if you serve these you may just have a White Christmas. Well, I'm serving them for sure. I'd love a White Christmas! How pretty it would be to wake up on Christmas Morning and the ground be covered in fluffy white coconut fluffy white snow.
Does it snow on Christmas where you are?
Well if it does or if it doesn't one thing is for sure, you could serve these and then everyone will be distracted and forget all about the cold wet stuff and most likely just want another White Christmas Pie Cookie, trust me they were really that good.
I just LOVE deep dish cookies and the deep dish cookie pan has become one of my favorites to use. I've made Cherry Pie Cookies and well let me tell you, they get requested often.
I'm guest posting on In Katrina's Kitchen today. Katrina is having a cookie party and I brought these.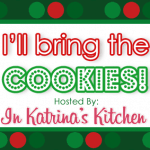 You will definitely want to take a look at all the wonderful cookies that everyone made. Katrina has had guest posts all month and there are so many new recipes I want to try. This is Katrina's second I'll bring the cookies party and I'm so happy she invited me to join in.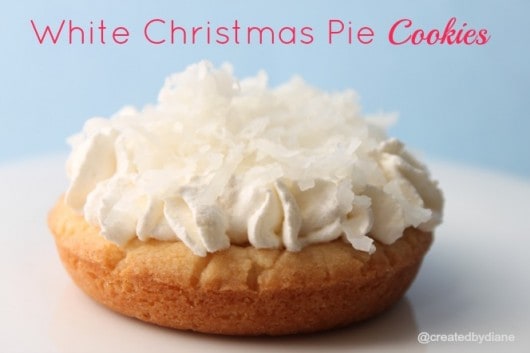 Here you will find the recipe for my White Christmas Pie Cookies.
It's getting close to Christmas are you all ready?
Do you need a quick dessert that will be a big hit?
Well, these little ones will be perfect.
How do I know, because there are only crumbs remaining, really in minutes these pretty little White Christmas Pie Cookies were gone!
I used the Wilton Muffin Top Pan to make these.
CLICK HERE to print the recipes and in no time you'll have these beauties on your kitchen counter.