Oatmeal Chocolate Chip Cut Out Cookies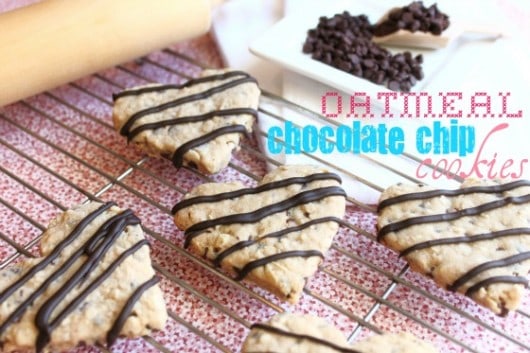 Well it's BACK To SCHOOL time and that means the cookie jar will be filled.
Well at least it will be on the first day.
I'm not going to kid myself into thinking the cookies will last all week.
After all, they are oatmeal chocolate chip cookies.
I just LOVE oatmeal and chocolate together.
If there is a granola bar to be offered, I want the one with chocolate chips, I'm even thinking oatmeal pancakes would need chocolate chips. Really what ISN'T better with Chocolate Chips?….no need to answer that, it is really a SILLY question.
So now that the cookie jar is all filled, I guess it's time to start getting creative with LUNCHES! What do your kids love to bring for lunch? Have any ideas you want to share with me?  I now have a high-schooler and seventh grader,  if you think you have the BEST lunch ideas for them, shout it OUT, well no real need to shout, just leave me a comment and a link if you blogged it so I can see some really great lunch ideas.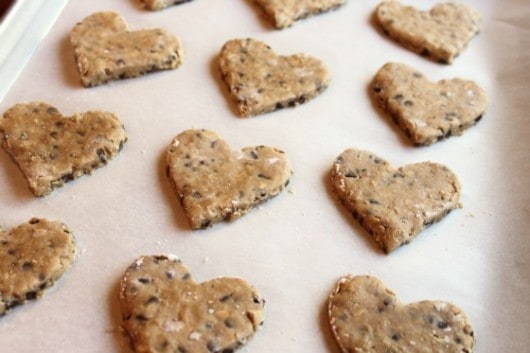 Oatmeal Chocolate Chip Cut Out Cookies
Ingredients
1 cup butter
1 cup brown sugar
1 egg
1 1.2 cup flour
2 teaspoons vanilla extract
1 teaspoon cinnamon
2 teaspoons baking powder
1 1/2 cups Old Fashioned Quaker Oats (chopped smaller)
1 cup mini chocolate chips
Instructions
Beat butter and sugar.
Add egg and mix.
Add flour, vanilla, cinnamon, baking powder and oats.
Mix well, then stir in chocolate chips.
Roll out dough on WELL floured surface with floured rolling pin.
Cut with floured cookie cutter.
Place on parchment lined cookie sheet and bake at 350 degrees, for 7-9 minutes until golden.
Makes 4 dozen cookies.
Notes
Chocolate Drizzle Melt chocolate over a double boiler, drizzle over cookies on parchment paper then pick up each cookie and place it on a cooling rack so the chocolate can firm up. If it's HOT in your kitchen, place cookies on rack in refrigerator for a few minutes to set up. I like Ghiradelli 60% Cacao Chips for this.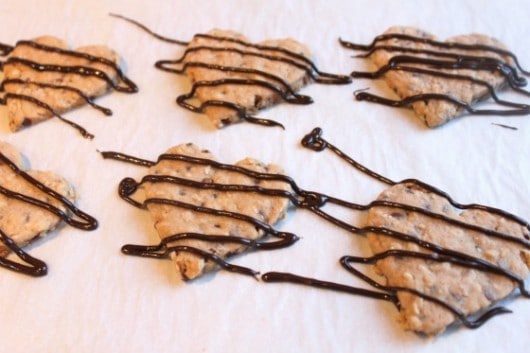 place melted chocolate into a plastic bag with tip cut off or piping bag to drizzle over cookies. Once you drizzle the melted chocolate onto the cookies remove them from the parchment paper and place them on a cooling rack for the chocolate to firm up. If it's HOT in the kitchen, just place the cooling rack in the refrigerator to set up the chocolate for a few minutes.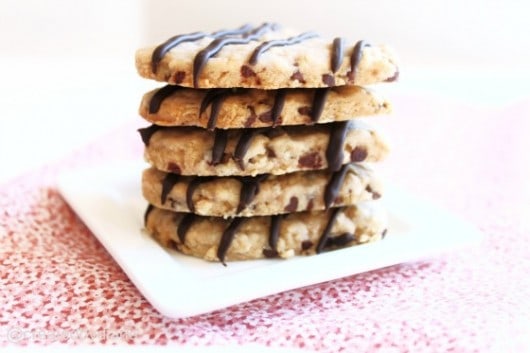 I still think it's TOO early to go back to school, I still think it should be after Labor Day. What happened to the traditional schedule, no one seems to be on it. Well I'll just pour myself a glass of milk and enjoy a few cookies and sit around till the kids get home! LOL, just kidding 🙂