Chili Lime Spaghetti and the Takis Craze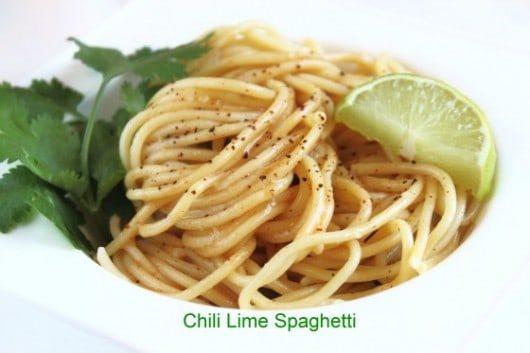 Apparently there is a Chili Lime craze going on with Takis  and I wasn't aware of it. I've been hearing about Takis for months now and really had no idea how popular they were, until I went to look for them in the store. I hunted many stores for this mysterious snack my kids kept asking about. They're EVERYWHERE, is all I've heard for weeks. I looked and looked but couldn't find the Takis. What are Takis? There a corn chip type snack with a hot chili lime flavor. They look like tightly rolled mini taquitos, oh and they are red. I knew that my kids wanted the Takis in the purple bag and I looked and looked with no luck. I have heard each day how EVERYONE has them at school and that they can't wait to have a bag all their own. Again, I was on the search for them. Remember the bag is purple you can't miss them, Well I kept missing and missing them, I looked high and low. There at all the gas stations! No looked there, oh there at all the other gas stations except for the one we go to. There in the grocery stores….no not there and I went to at least four different stores, not in the same day or anything I wasn't crazy…yet. As we were heading out on a car ride about a week ago, we stopped in the convenience store and finally located them. I bought two large bags to surprise each of my kids with and as I was checking out I mentioned how I had been looking for them everywhere and the cashier said oh yes they must be a Takis Craze all the kids are buying them. So apparently there is a craze, it just didn't make the local news 🙂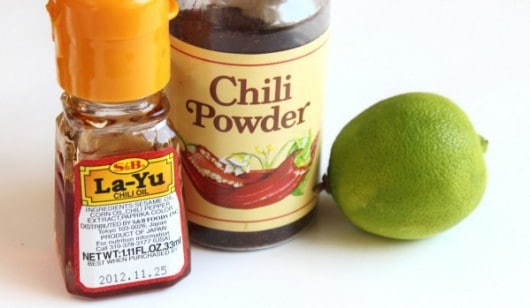 Chili-Lime
well I love chili powder, chili oil, and lime
and ever since we opened the bag of Takis I kept saying wow if you like spicy chili lime, I will make you some pasta with a hot chili lime sauce.
My kids laughed.
I like spicy food, snacks and such. My kids do too, but typically they don't like it as spicy as I do and my husband like it all HOT HOT HOT! Way too hot for me, so I decided after we all ate the Takis and no one complained about how spicy they were, they were ready to have that great Chili-Lime flavor again….
Chili-Lime Spaghetti

Ingredients
2 tablespoon butter
2 tablespoons flour
1 1/2 cups chicken broth
1 lime juiced (two tablespoons juice)
1 1/2 teaspoons chili powder
10 drops chili oil
salt
cilantro
crushed red pepper
Instructions
Heat butter in saucepan and stir in flour to create a roux. Add the juice of the lime, chili powder to the chicken stock and slowly pour it onto the roux while whisking to create a thick sauce over medium heat. Add salt to taste and crushed red pepper to make it spicier if you like. Serve over hot spaghetti with some fresh cilantro.
I didn't make it too spicy for them, and they actually liked it, me I liked it a bit spicier so I added more crushed red pepper and even more lime over my dish of spaghetti. It made for a fun time.
I have no idea if Takis are as popular where you are, but here are what Takis look like…..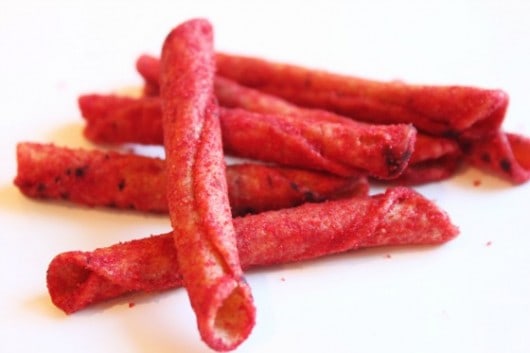 They sure are red and spicy and have a real tart lime kick to them. Since I love chips and snacking on salty treats, I won't tell you have many I've snatched from the famous purple bag 🙂