Rosette Cookies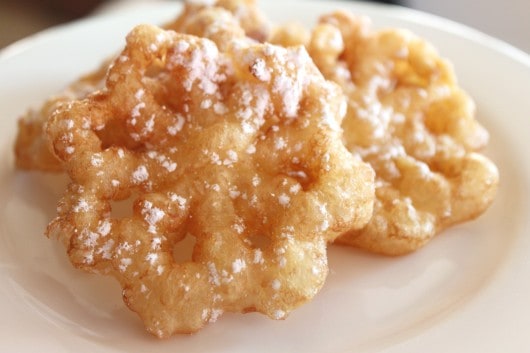 Although these are called cookies they are more like funnel cake and oh they are so light and crispy good! I've seen them referred to as Swedish Rosette Cookie and I couldn't wait to give them a try.
I think they look like snowflakes. I think a lot of things look like snowflakes and snowballs this time of year. I miss the snow! But to tell you the truth I don't miss the shoveling. These are the only snowmen I've seen lately 🙂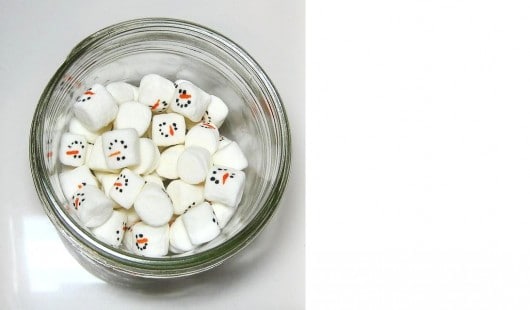 A few months ago I found this Rosette Iron in an antique shop and thought I would give it a try. So glad I did! It was a dollar. I did look to see if these iron are still available, they are. I found these. In case you don't find one in your local antique shop like I did and still want to make them.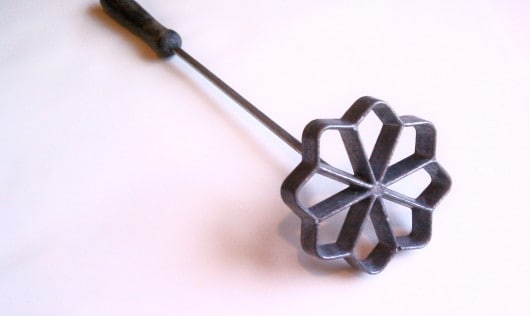 I first used the iron on some cookie dough, I think it turned out to look like a poinsettia. It would be great on shortbread too.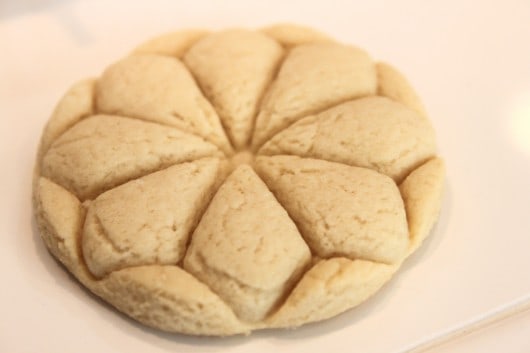 Onto the Rosettes: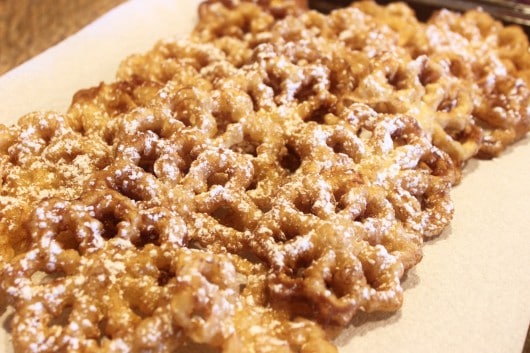 Rosette Cookie Recipe from All Recipes
2 eggs
1 tablespoon sugar
1/4 teaspoon salt
1 cup flour sifted
1 cup milk
1 teaspoon vanilla
powdered sugar for dusting
Mix eggs, sugar and salt. Add in the flour milk and vanilla and mix with a whisk until smooth.
Heat oil to375 degrees. ( I poured 32 oz of oil into a four quart pot)Drain excess oil off, place iron in hot oil for two minutes, then dip the hot iron into the batter but don't let the batter touch top of iron or they won't release. Fry rosette in oil until lightly golden, it only took 10-15 seconds, mine released off the iron and I was able to flip each one over and they came out light and crisp.I checked the oil temperature with three thermometers and they all said a different temperature. If the oil is to hot they did not seem to swell up, they just cooked to quickly and started to burn. Oil temperature is key for these to turn out right.
You have to heat the iron and oil it for each rosette, it took some time to make them. But they were worth it.
I didn't think the amount of batter was going to make many rosettes, I was wrong it made over 48.