Grilled Hot Wings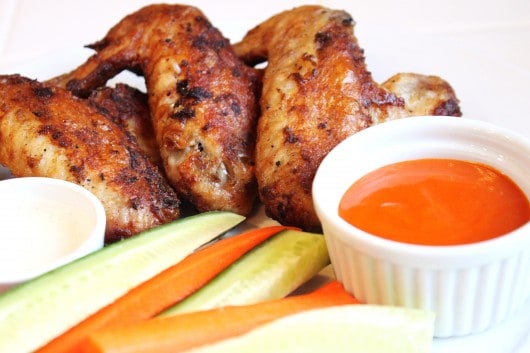 Hot Wings
Do Hot Wings have you thinking of game day, and these would certainly be great for any game day or any day for that matter!
I love hot wings but have never fried the chicken wings myself. I would typically bake them then add Franks Red Hot Sauce and butter to them, coat them well and get all mess eating them.
I found a bottle of Saucy Mama Hot Wing Sauce from a BlogHer Party I attended and thought I'd give it a try.
I marinated a large package of chicken wings in 3 oz of sauce overnight. I decided to grill the wings, and I'm so glad I did. They were crispy and delicious. Saucy Mama Hot Wing Sauce is spicy and delicious. My whole family enjoyed the hot wings. I poured extras sauce for dipping. I really liked the flavor I can't wait to try some more of their sauces. Sure makes it easy to fix a quick snack with a sauce like this on hand.
To grill hot wings:
Place wings on a hot grill, about 450 degrees, then turned the grill on low and turned the wings until they were fully cooked. Check them with a meat thermometer and take them off when they reach 170 degrees, these took about 25 minutes.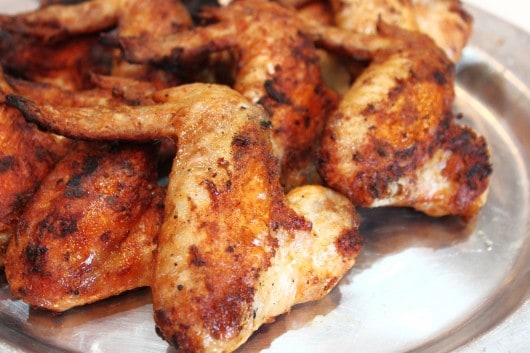 I'm a sauce person so if you have another type of favorite sauce you think I should know about, tell me in the comment section. I'm sure my refrigerator can handle at least a dozen more bottles, who needs milk right?