Appetizers and Pull Apart Pepperoni Pizza Bread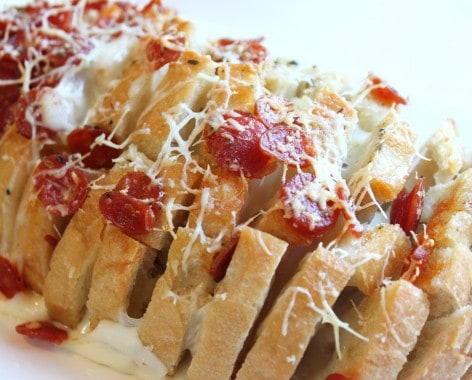 Bread, cheese, pepperoni. It's all GOOD!
looks so good all that melted cheese
I had sliced bread, although I wished I had a large round-ish loaf that was higher. But at least I had bread.
I sliced the bread opposite of how it was sliced until half inch from the bottom,
place one inch sliced mozzarella cheese squares in between the slices of bread
add 4 oz mini pepperoni
drizzle with 2 Tablespoons melted butter
sprinkle on oregano
add 2 oz grated romano cheese
Heat up some marinara sauce for dipping
Bake at 350 for 10-15 minute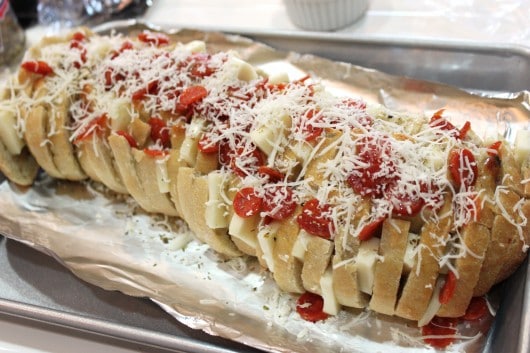 I love appetizers!
I got this idea from the girl who ate everything on Pinterest.
As soon as I saw it I thought:
bread, yes
cheese, yes
pepperoni, yes.
What a great fun starter to a meal or as a meal 🙂
Sometimes it's fun to just eat appetizers for dinner.
I don't think there is anything wrong with a grown woman wanting to consume ten plates of food for dinner. They are small plates after all.