Festive Bean Dip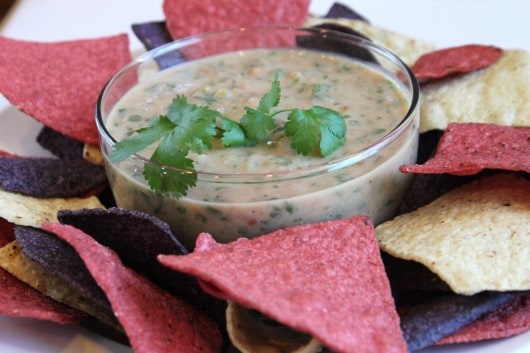 Festive Bean Dip
I love snacking on chips!
These red white and blue chips I picked up at Trader Joes' looked so pretty and festive, they inspired me to create a new dip just for them.
Festive Bean Dip
1 can of pinto beans (with some of the liquid drained off )
three scallions diced
1 bunch of fresh cilantro diced
3 Tablespoons diced green chiles
1 lime, juiced
2-4 Tablespoons water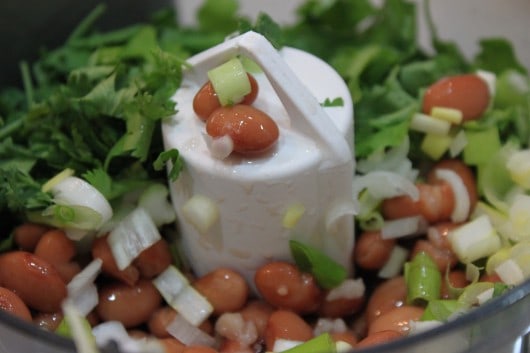 Add all ingredients to food processor blend until smooth, add more water if it too thick.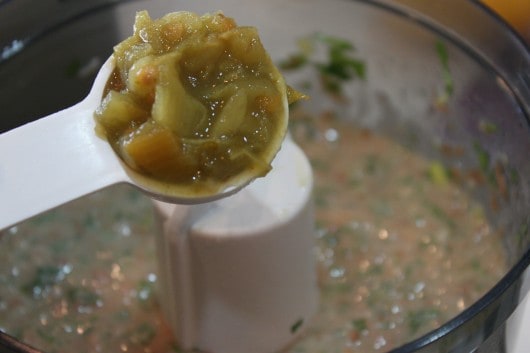 Add more diced green chiles if you like!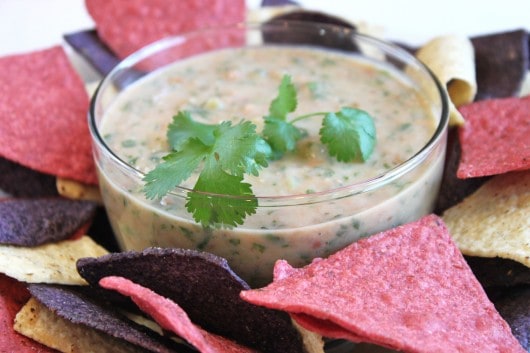 It's a delicious Fat Free Dip. I've been really enjoying snacking on this so much!