Cheerwine Ice Cream Soda Float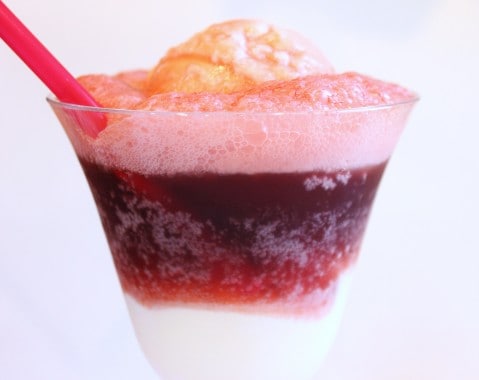 Cheerwine Ice Cream Soda Float
I had a plan.
It was to bring a case of Cheerwine home from our trip to North Carolina.
I'm so glad my plan worked.
One sip of Cheerwine and I knew I wanted to make Cheerwine Ice Cream Soda Floats with it.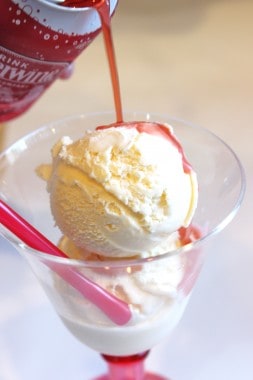 The wild cherry soda and vanilla ice cream combination would be wonderful on a hot summer night I thought. I wouldn't let anyone open the Cheerwine, no less take one sip! It had to make the 2500+ mile trip before it could be opened. After having some Cheerwine in North Carolina, I was a little worried I'd get hooked on it like I did to sweet tea on my last visit. I managed to have only had a glass (or two). But I did manage to get a case of it all the way home so that I could make a Cheerwine Ice Cream Floats. I'm so glad I did, it was delicious! And don't worry I shared 🙂 at this point.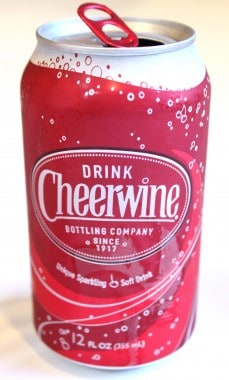 I did look up on Cheerwine's website if a location near me sells it and sure enough, they do, YIPPEE! Now I don't have to hoard the rest of the Cheerwine thinking it will be a while before I could get more, it's just a simple drive down the street.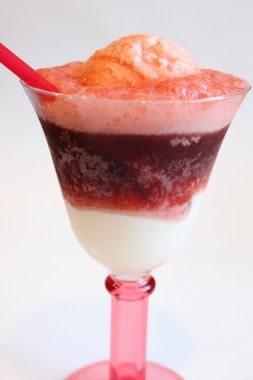 Did you see I mentioned I visited North Carolina, AGAIN?
Yes, this time my whole family went. I got back from visiting them after attending BlogHer Food in May and a few weeks later we were in the car taking a 7,000 mile trip around the U.S. Sometimes the best plans are the ones you didn't really plan for at all.
Our impromptu vacation was wonderful! I thought spending so much time in the car would drive me nuts, but I was wrong. We all have such great memories and got to see so much of the country, we'd do it all again. I thought of all my blogging friends who live in the states we traveled through and thought to get in touch with so many of them, but there wasn't much time for veering off course. Once we set our minds on the trip it was a pretty tight schedule, all so that we could spend a week with my brother, sister-in-law, and nephews. Remember I helped plant the garden, well it was time to see how it was all growing. My brother had everyone out there picking beans in no time. I spent some time in the garden when I wasn't dropping flour and sugar all over the kitchen floor.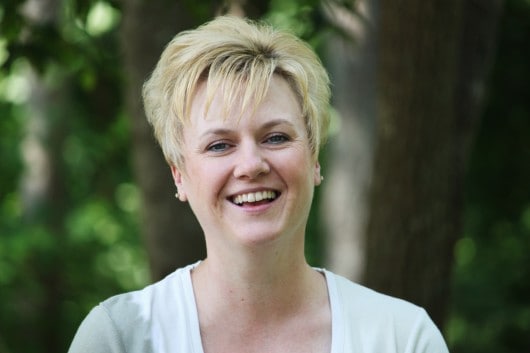 Thanks for cleaning up after me 🙂
Miss you all already and hope to see you soon!