Strawberry Lemonade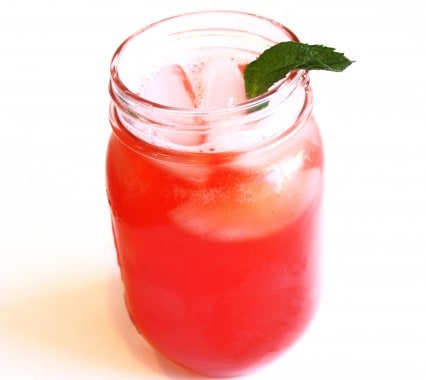 Kick back and enjoy a glass of strawberry lemonade
That is exactly what is on my agenda for at least 15 minutes tomorrow. The weather is warming up and taking a break sounds really good right now. How is it that as the weather gets warmer there is so much more to do in a day. I'm exhausted just thinking about what tomorrow will bring, so I'm making a plan now. I will be sitting in a lounge chair at some point tomorrow doing nothing else but enjoying this summer drink and relaxing.
What will you be doing tomorrow? Are you planning a busy or relaxing day
Maybe you need to plan a few minutes to just sit and enjoy too.
Strawberry Lemonade
6 strawberries
1/2 cup sugar
1/2 cup warm water (do dissolve sugar)
two lemons (juiced)
Blend all together, strain. Add three cups water and pour over ice and enjoy!