Chinese Chicken Salad Pizza.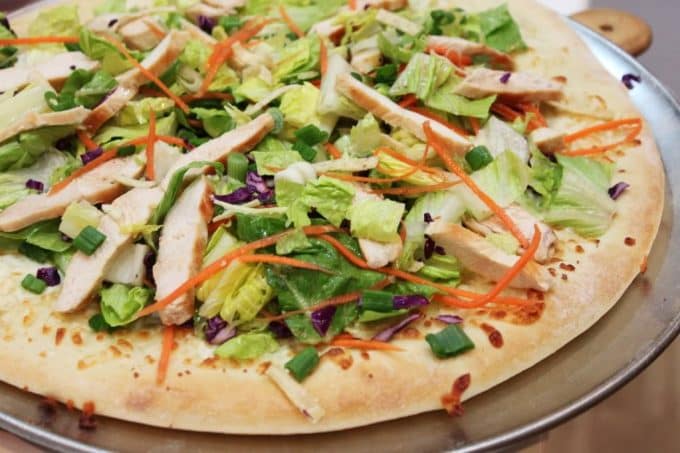 If you've never had salad pizza, oh just go ahead and try it, it's delicious!Chinese Chicken Salad is always a favorite at my house. Add it to a pizza and well, it doesn't get much better!I baked a pizza dough with mozzarella cheese for 5 minutes at 450 degrees.I then topped it off with my chinese chicken salad.
Really to possibilities are endless when it comes to delicious salad on pizza and way more fun, no cutting involved no fork to use, just pick up a slice and enjoy.
I cooked chicken in a skillet, then sliced to top off the salad. I prepared the salad using romaine lettuce, scallions, julienned carrots, chopped red cabbage. The dressing I used is a sesame dressing that I add a bit of soy sauce too.
I add crunchy wonton noodles when I have them, today I had some others and they worked out fine. I've written about the noodles before, I love that the wonton noodles are fat-free. I really need to pick up more!
I also make a Chinese chicken cabbage salad that stays crunchy for days
Quick easy dinner, and makes great lunch leftovers too 🙂