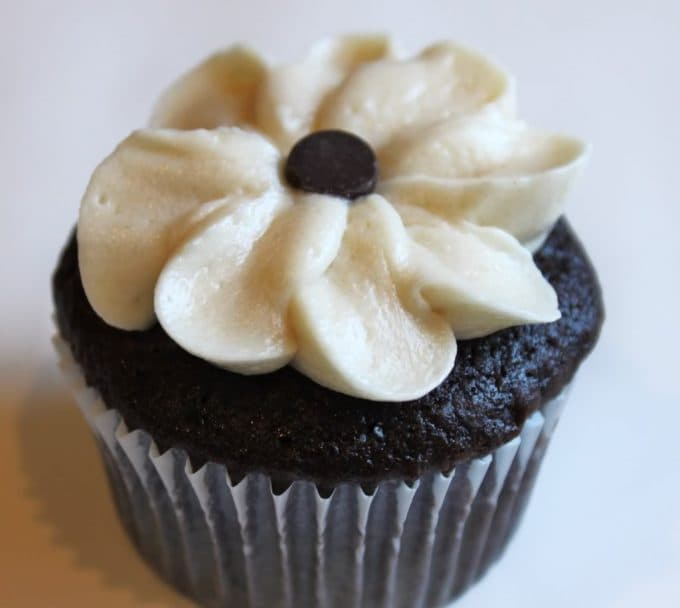 Vanilla frosting may often seem simple, but finding the right frosting to top off your cupcake or cake all depends on what you are in the mood for. I had some chocolate cupcakes left over from a batch I recently made and decided to give the cooked type of frosting another try, I made the same recipe in mint for St. Patrick's Day but now wanted vanilla.
It has a consistency that reminds me of childhood, can't quite put my finger on it, but someone I know must have made something similar years ago.
It's not a very firm frosting. I did pipe it on with a #104 tip in short half circle with the smaller edge pointing out, and a flower pattern if formed! Topped them off with an upside down the chocolate chip.
Chocolate and Vanilla simple and delicious!
Printable Cooked Vanilla Frosting Recipe