I love hearts and with February being sweetheart month, my mom decided to give me this cute pan she had. I was so excited to bake in it. I wasn't sure what I would make first. Since my kids had been asking for chocolate chip cookies, I figured I'd start there. I used the toll house recipe, but didn't add any chocolate chips to the batter. I did add hot pink food coloring. I was looking forward to see how they would turn out. They look almost like a red velvet cake. One bit and you knew for sure it wasn't cake but more dense, like a thick bar cookie… really thick. I did melt the chocolate chips and spread the chocolate on top and added sprinkles. These were a HUGE hit in my book. I loved how thick they are! No less they are heart-shaped.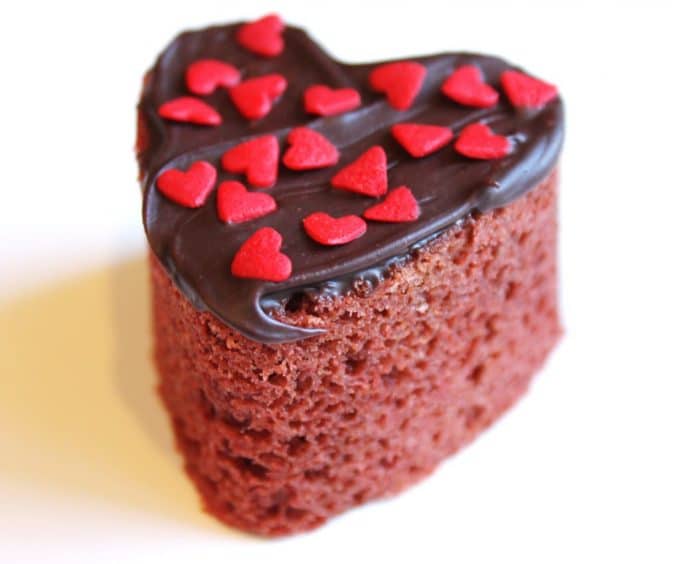 What a fun valentine the great taste of chocolate chip cookies in a thick delicious heart.
They were so thick I even decided to slice some in half and add pink buttercream frosting to the centers and on top.
Some got a Snow-Cap look!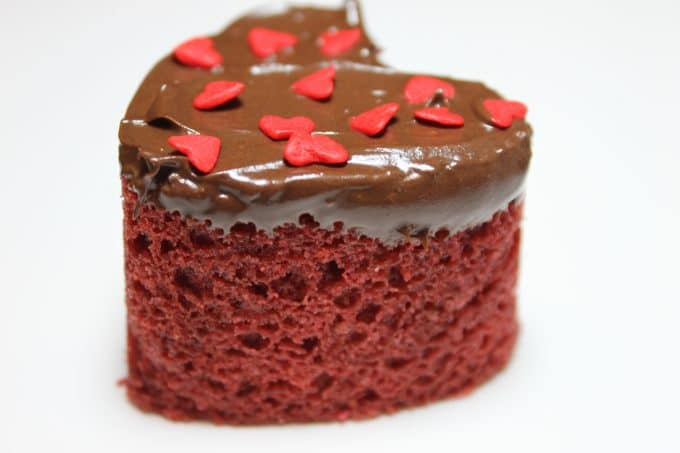 I loved Snow-Caps when I went to the movies. Nonpareils are fun to decorate treats with and always remind me of Snow-Caps.
I found links on Amazon to similar pans like the heart shaped one my mom gave me. Since they have a disc to slide out the item easily, I can't wait to bake in it again. Cheesecake…oh yes, I can just see it now!