My son's team won their basketball championship in double overtime Today. 51 to 49. A very exciting game and season.
WAY TO GO LAKERS!!!!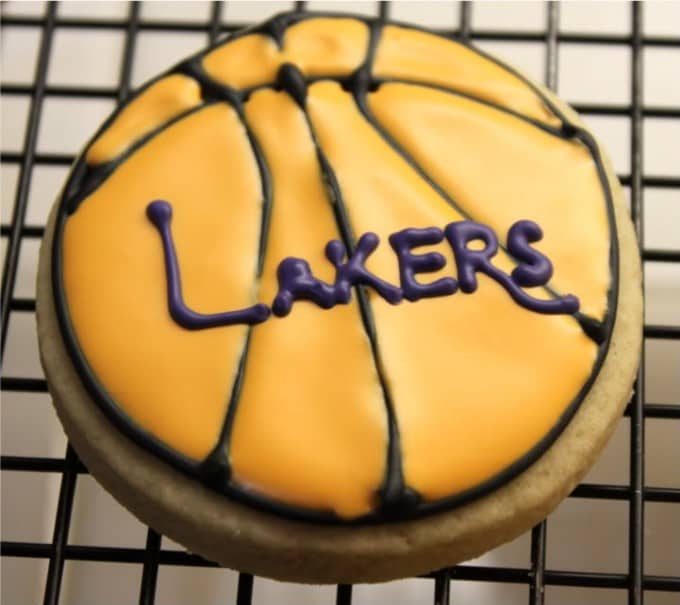 I made some of my Italian Cookies and Icing
tinted the icing black, purple and orange mixed with yellow.
First I piped the black lines on the cookies, once they were completely dry, I filled in the orange color. I let that dry for a few hours, then I piped on the purple lettering. I ran out of orange icing on the last cookie. What are the chances, right? I improvised and filled in the last basketball with purple in the center two areas. it turned out to be my favorite cookie. These were great after the playoffs last week, I think I will make cupcakes for the Championship party this week.