Banana Chocolate Chip Walnut Cookies are the perfect thing to make when you have extra bananas, they add some delicious flavor and well,
it's makes them healthy so these cookies are then,
perfect breakfast food!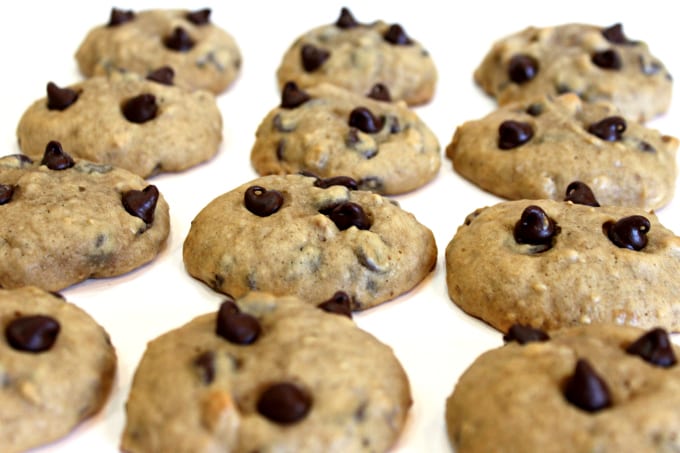 This is the perfect recipe for those bananas that didn't get eaten!
Banana Chocolate Chip Walnut Cookie Recipe
3 cups flour
1 tsp baking soda
1 tsp salt
1 cup bananas (about 3)
1/2 cup butter softened
3/4 cup sugar
3/4 cup brown sugar
2 tsp vanilla
1 tsp cinnamon
2 eggs
2 cups chocolate chips
1 cup chopped walnuts
Mix flour, baking soda, and salt set aside. In large bowl mix butter and both sugars along with vanilla cinnamon eggs. Blend in flour mixture add bananas, then add chips and nuts.
Bake at 350 for 10 minutes.
I melted chocolate and dipped 1/2 of some large cookies in it then sprinkled on yellow sprinkles.
These had three extra chocolate chips added to the tops before baking.
It's nice to see the chocolate chips stand out on top.