Chinese Chicken Cabbage Salad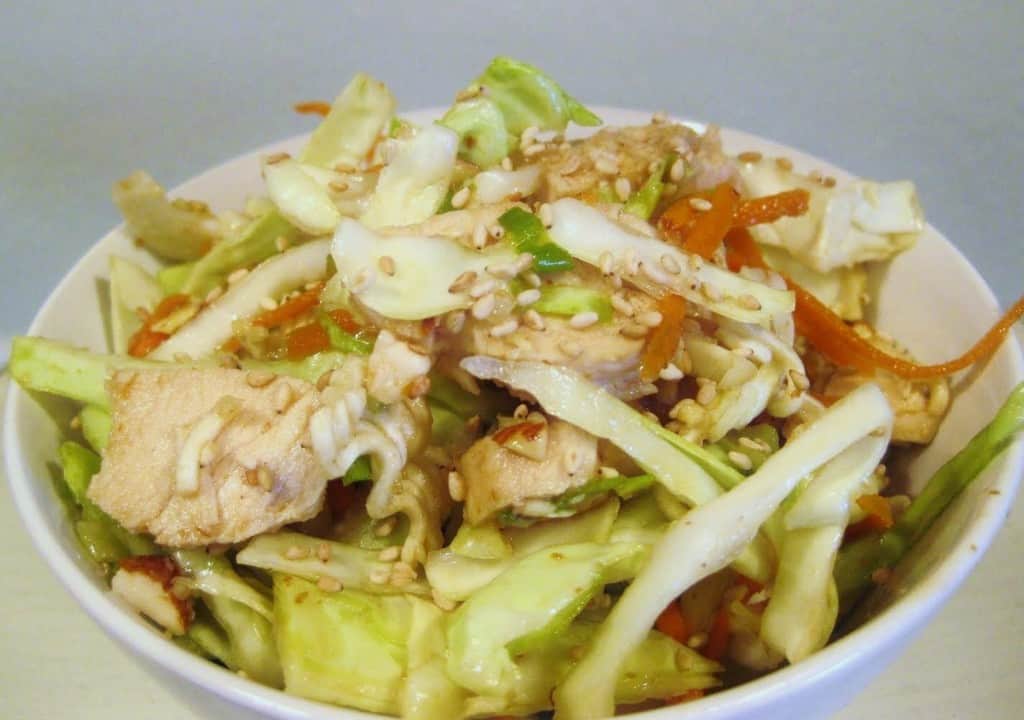 I came across this photo while I was looking for something else yesterday and can't get it out of my head.
I need to make this very soon, like yesterday. I can't stop thinking about it.
I posted this a long time ago and thought I'd share it again (hope you don't mind 🙂
as summer approaches it's great to bring to a BBQ or Outside party!
Love this recipe.
It will last in the fridge a few days without getting soggy.
It's quick and delicious.
1/2 head cabbage shredded
2 scallions diced
1 carrot julienned
2 cups cooked chicken diced lg
sliced almonds
1pkg dry ramen noodles broken up
toasted sesame seeds
dressing
6T rice vinegar
1/4 cup oil
3T sugar
2T soy sauce
This is an easy recipe and even my kids like it 🙂
I hope that you have a chance to look around the rest of my blog and hopefully find some other recipes you like. Thanks for stopping by!