Rocky Road Fudge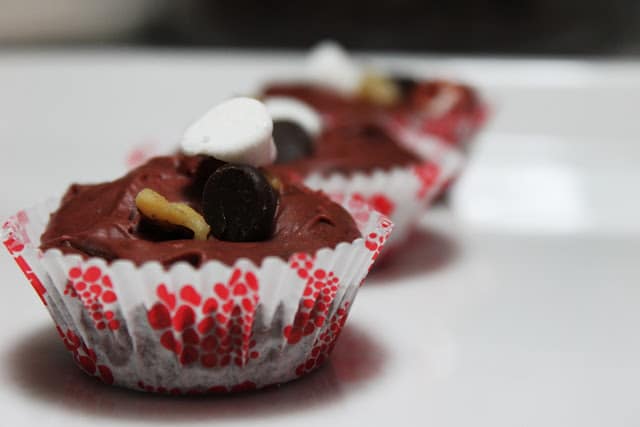 This is an easy fudge recipe
11 7 oz jar marshmallow creme
1 1/2 cups sugar
2/3 cups evaporated milk
1/4 cup butter
1/4 tsp salt
heat above ingredients in a saucepan over medium heat and bring to full boil and cook 5 minutes, stirring constantly. Remove from heat.
Then add in
3 cups chocolate chips
(I used 1 1/2 cups red candy melts and 1 1/2 cups chocolate chips, but was disappointed it wasn't more red in color-so next time I will use all chocolate chips)
1/2 cup chopped walnuts
1 cup mini marshmallows
I topped each one off with a walnut, marshmallow and chocolate chip.
This fudge peeled off the cupcake papers nicely.
#FF
Take a look around my blog and if you like it I hope you will follow.
If you like my blog I'm sure I will like yours 🙂 and I will follow back.
What a great way to make new blog friends.