lemon orzo with asparagus
I just made myself a quick lunch
and it was so yummy!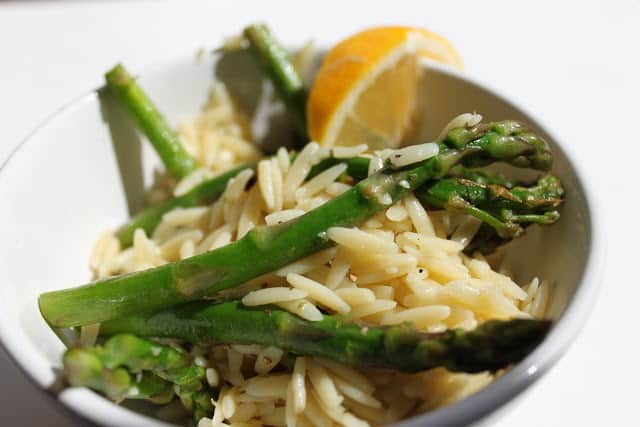 Orzo pasta
pan roasted asparagus
lemon juice
olive oil
oregano
salt and pepper
I just love fresh lemon it doesn't take much for it to make a plain dish fantastic!
I wish I had some feta cheese,
Oh, that would have just put this dish over the top!
I will have to make it again and add chicken, what a perfect cold pasta dish it would be.
{I just had to get a photo with the sun coming in the kitchen window,
I take most photos at night and am just loving the SUN!}