Goat Cheese with Balsamic dressing filled Crescent rolls.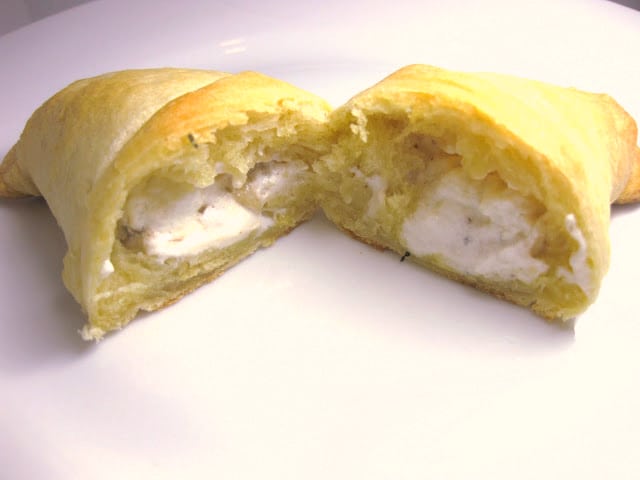 toasty and gooey mmm…
just unroll the Pillsbury crescent rolls fill with goat cheese and add a drizzle of balsamic dressing,
I love Newman's Own Balsamic Vinaigrette light
roll up and bake
Sadly some didn't make it to the table and had to be eaten right away before anyone noticed I didn't roll this one as well and some cheese started peeking out… it was delicious.
Make a great little appetizer!