I made these for someone who did me a huge favor.
I could not have figured it out by myself.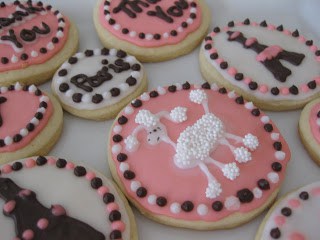 I had some icing trouble and not enough time to re-start it, wish I had though.
Note to self-don't rush-give yourself more time don't rush
but then again would I be me if I didn't rush…I'm always rushing.
Thanks goes to
Jessica
for her kindness in helping me.
A special thanks goes to Callye.
I saw the idea on
The sweet adventures of sugar belle
She makes amazing cookies.