I'm excited to share with you these ebooks,
each one is full of fantastic recipes,
take a look!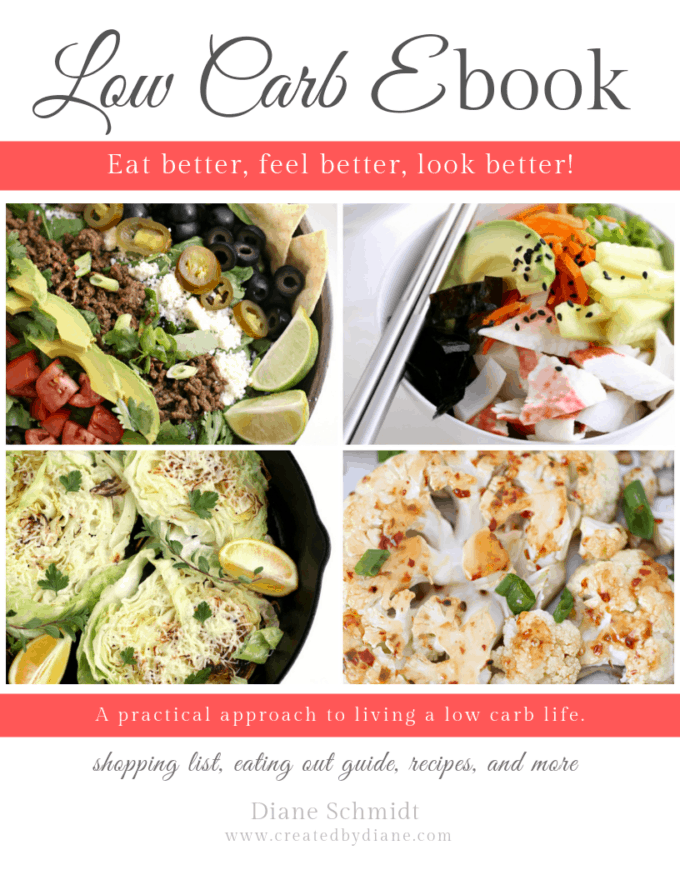 My Low Carb Ebook is very popular, it's a comprehensive ebook full of what I eat, recipes, what to order when out to eat, lots of tips and tricks I use to stay on track, and how I keep at my goal weight for years.
Low Carb EBOOK>>> ON SALE NOW $4.99
scroll down for more EBOOKS!!!
You can click on each book cover above to see more info about each ebook.
I compiled some great recipes in each ebook to make it easy for you to prepare what you love with ease.
There are a few more reasons why these ebooks are a must.
Each is full of valuable information, there are time-saving tips in some, quick easy meals in some, never before published recipes in some, and if you don't do anything else, SIGN up to get my email updates HERE once you do you'll get my CHOCOLATE Ebook FREE,
yes, Free it's the beginning of how great it is to have all sorts of delicious recipes and information compiled in one easy place for reference.
Below you'll find a quick write up on each ebook, click on the orange title and it'll bring you to the page with more info on each ebook.
Still not sure about ebooks, take a look below these are FREE:
OMG have you seen my latest ebook…
It's perfect for Holiday meals, you'll want this to help to simplify meal time during the holidays!