This Chocolate ebook is now FREE!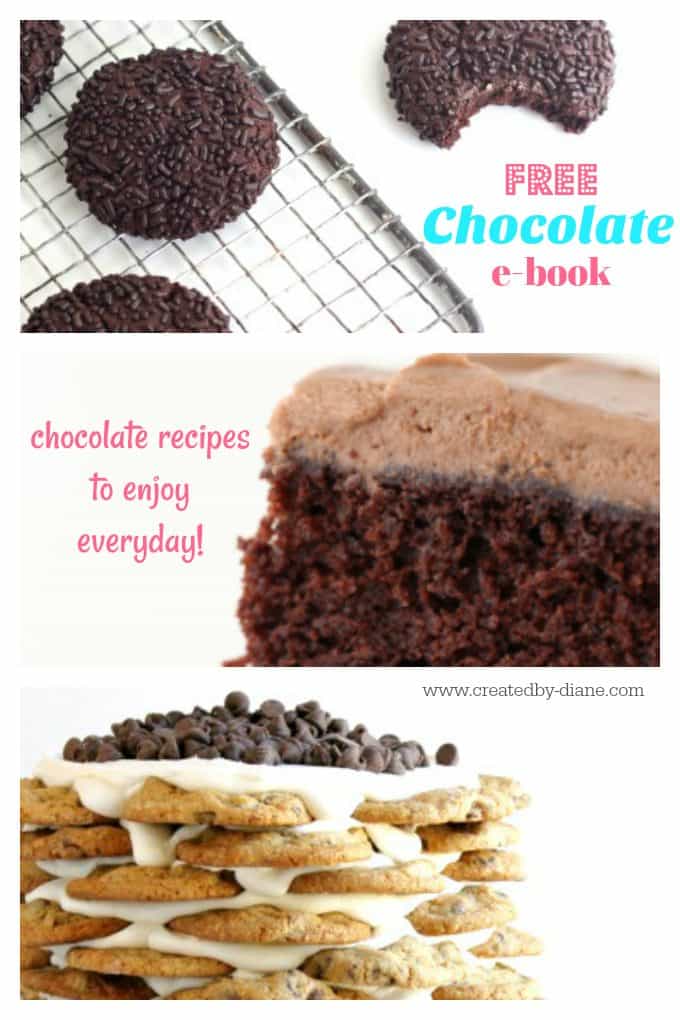 Chocolate recipes to enjoy each and every day!
Please enjoy this e-cookbook as a thank you gift for reading Created by Diane.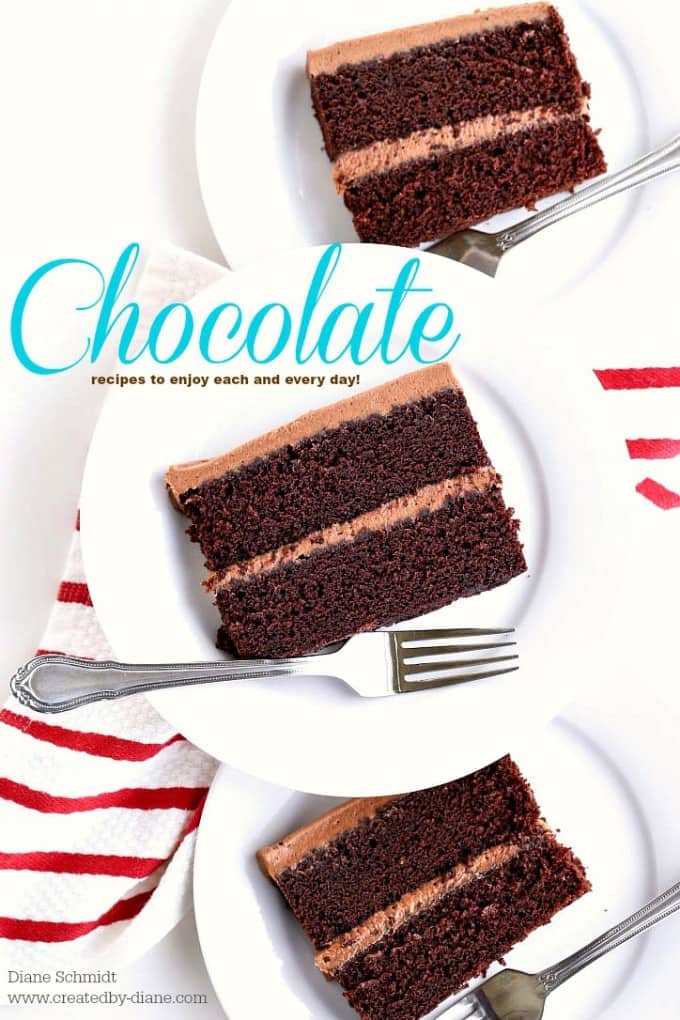 Chocolate is the answer….
no matter what the question is!
I've compiled over 20 delicious chocolate recipes so you will be able to enjoy chocolate each and every day.
There are cakes, cookies, pies and some unique recipes you will love.
Don't hesitate to get this ebook, you can make something chocolaty and delicious right away!
You will receive this ebook in a PDF.
Just fill out the form below and I'll email you with a thank you email, then confirm your email and you'll receive the ebook.
Take a look at my other ebooks

Lemon Ebook- Lemon Recipes You'll Pucker Up To!
Soup Ebook- Soup Recipes Under 30 Minutes You'll Make All The Time!
Pumpkin Ebook- Pumpkin Recipes You'll Love All Year Long!
Noodle Ebook- Noodles Dressed In Delicious Sauces and Such!
Chocolate Ebook- Chocolate Recipes To Enjoy Each and Every Day!