Gingerbread Madeleines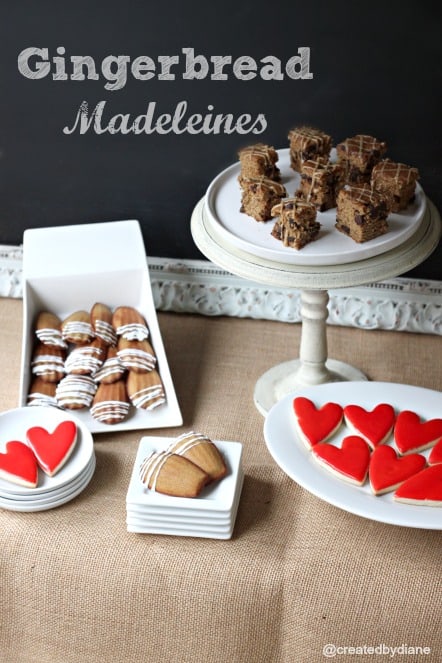 2 eggs
1/3 cup sugar
1/8 teaspoon salt
1/2 cup flour
1/4 cup melted and cooled butter
1 teaspoon vanilla extract
2 tablespoons molasses
1/2 teaspoon pumpkin pie spice
1/8 teaspoon dry ginger
1/2 tablespoon butter and 3-4 tablespoons flour to prepare pan
preheat oven to 375 degrees.
Butter and flour Madeleine pan.
Beat eggs, sugar and salt together for 5 minutes until it's smooth and creamy.
Mix in vanilla, molasses, pumpkin pie spice and ginger.
Fold in flour and butter alternating in three additions each.
Place 2 tablespoon into each section of the Madeleine pan for smaller Madeleines, or three tablespoons for larger Madeleines.
Bake for 7-8 minutes, until they spring back to the touch.