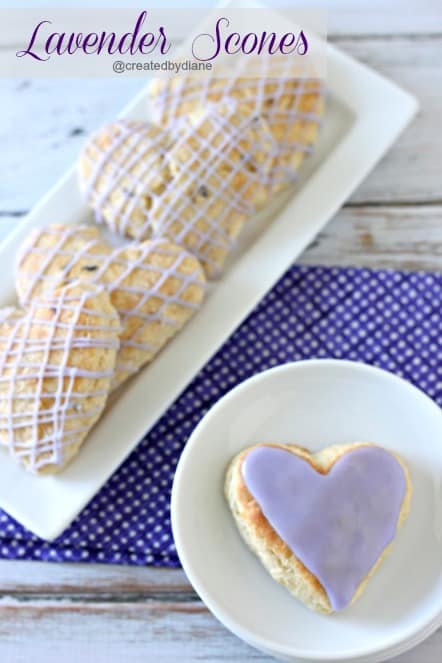 2 cups flour
¼ cup suar
3 teaspoons baking powder
1 teaspoon salt
½ cup unsalted butter (ice cold)
½ cup heavy cream
½ teaspoon lemon extract
¼- 1/2 teaspoon lavender extract
1 tablespoon dry lavender
2 tablespoon fresh lemon juic
2 eggs
In medium bowl, mix flour, sugar, baking powder and salt.
Cut in butter until the flour mixture looks like coarse crumbs.
Add cream, extracts and lavender along with eggs and lemon juice.
Mix until incorporated then turn out onto floured surface and knead two or three times, don't over mix or overwork dough.
Roll out to ¾ inch thick and cut with cookie cutter.
Bake on parchment lined baking sheet at 400 degrees for 12-15 minutes.