Grilled Romaine BLT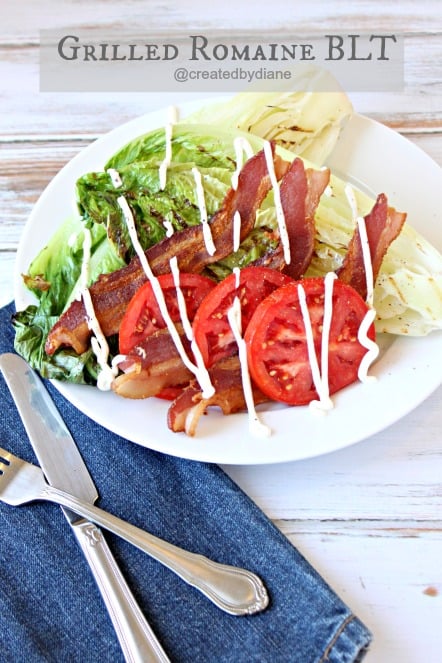 1 romaine heart
1 medium sliced tomato
3 slices cooked bacon
2 tablespoons Greek Yogurt
2 tablespoons dry buttermilk
salt and pepper
Cut romaine in half lengthwise (leaving the core in tact)
Heat grill pan, or grill.
Lightly oil the grill pan if needed.
Grill the romaine cut side down for 3-5 minutes.
Until it starts to char.
Remove romaine and place on serving plate.
Add bacon and yogurt.
Mix yogurt with dry buttermilk and add salt and pepper.
Drizzle dressing onto salad.