Lemon Bread Pudding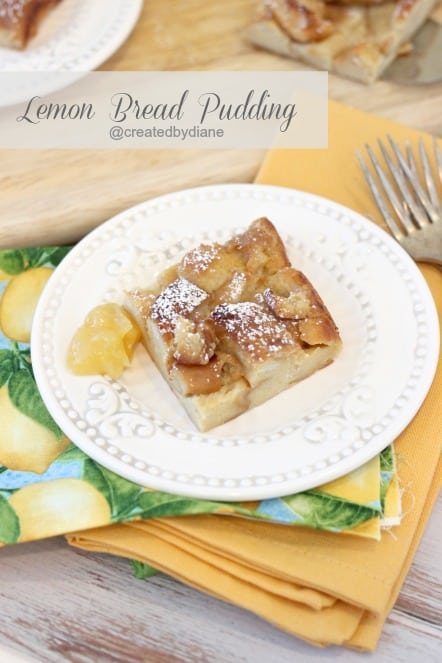 8 hot dog buns (slightly stale works best) approx. 6 cups
4 eggs
2 cups whole milk
1/4 cup melted butter
3/4 cup brown sugar
1 lemon zested and juiced
1 teaspoon lemon extract
Cut buns into 1 inch pieces.
In large bowl mix eggs, milk, butter, brown sugar, lemon zest, juice and extract, use and egg beater to beat it all fluffy.
Place bread into mixture and gently coat bread with mixture.
Pour into a parchment lined 9x13 baking pan.
Bake at 350 degres for 40-45 minutes, or until liquid is absorbed.
It's delicious served with powdered sugar and lemon curd.