Crab Pasta Salad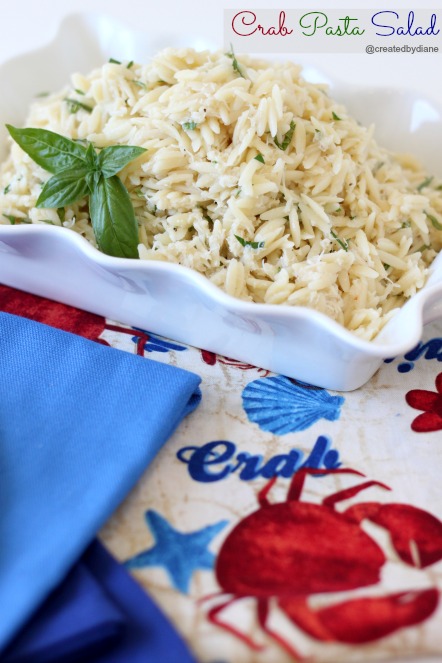 6 oz. canned crab, drained
1.2 pound orzo pasta
3 tablespoons fresh lemon juice
1 tablespoon olive oil
1 teaspoon minced garlic
1/4 cup white wine
1 tablespoon butter
salt and pepper to taste
fresh basil
fresh Italian Parsley
Cook pasta according to package, then rinse with cold water until cooled.
In small sauce pan heat butter and olive oil with garlic, add in lemon juice and wine.
In medium-large bowl, mix pasta with crab and sauce.
Add some fresh chopped basil and Italian parsley along with salt and pepper to taste.