Lavender Iced Tea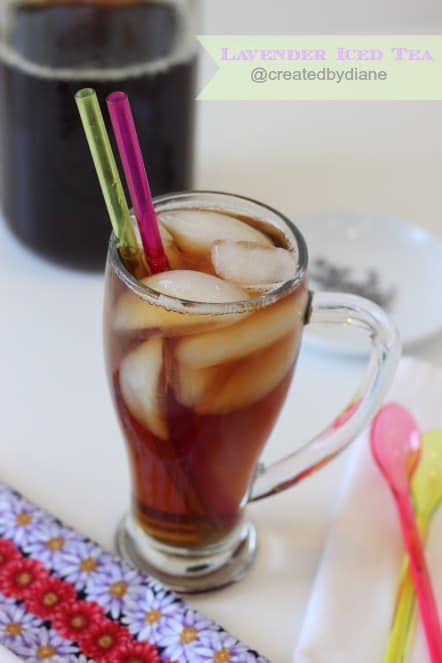 2 family size tea bags or 6 regular tea bags (I use Lipton)
1 teaspoon lavender
Bring water to a boil,
pour into 1/2 galon mason jar or leave in pot on top of stove.
Add tea bags and lavender and let steep for 5 minutes.
Remove tea bags.
You can remove or leave lavender in the tea. To remove lavender, simple pour tea through a small strainer.
Serve tea over ice.