Oatmeal Cinnamon Cake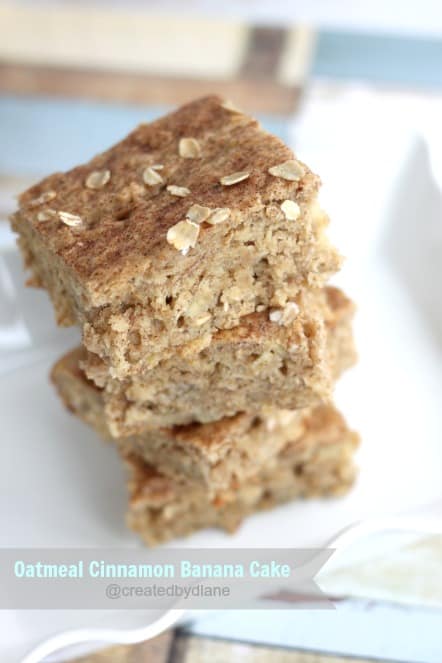 ½ cup butter
1 cup sugar
1 egg
3 bananas sliced
3 tablespoons milk
2 teaspoons vanilla extract
2 cups cake flour
1 cup oats (regular, not instant)
1 teaspoon baking powder
½ teaspoon baking soda
½ teaspoon salt
1 teaspoon cinnamon
Line a 13×9 pan with parchment paper and spray with a baking spray.
Preheat oven to 350 degrees.
Cream the butter with sugar in mixing bowl with paddle attachment.
Mix in egg until combined.
Add in sliced banana, milk and vanilla.
Mix in the flour, oatmeal, baking powder, baking soda and salt and cinnamon.
Spread batter in pan and bake for 30-35 minutes or until toothpick comes out clean.