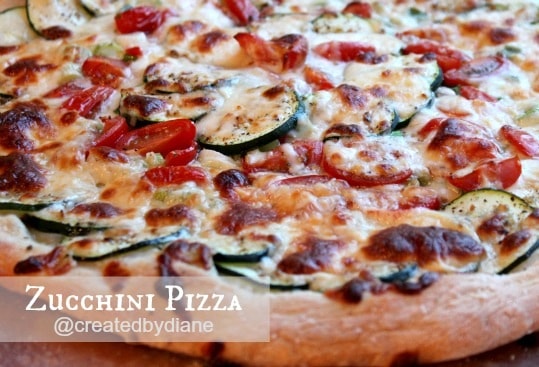 14 oz pizza dough (this is a little smaller than the pizza dough I normally use, so adjust ingredients accordingly if using 16-18 oz dough)
2 medium zucchini, sliced
10 grape tomatoes, quartered
2 scallions, sliced
1 cups mozzarella cheese, grated
2 teaspoons Weber kick 'n chicken seasoning
olive oil
corn meal
Place cornmeal on pizza pan
Stretch dough out on pan, brush with olive oil about a tablespoon.
place zucchini slices on pizza in a large and small ring and then place tomatoes and scallions in between them and some in the center.
Sprinkle with seasoning and top with cheese.
Bake at 450 degrees for 12-15 minutes or until golden.