Maple Chocolate Cupcakes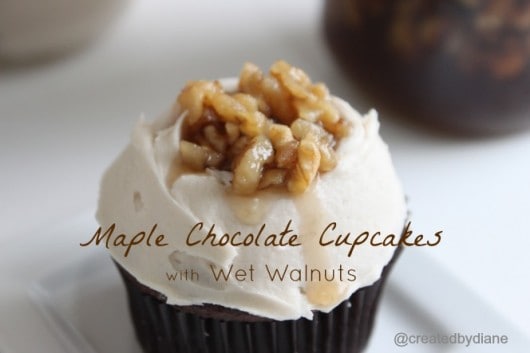 1/4 teaspoon maple extract
4 drops white food coloring
Prepare cupcakes and add two teaspoons maple extract before baking.
Bake cupcakes according to directions.
Let cupcakes cool.
Add 1/4 teaspoon maple extract to the buttercream frosting along with the white food coloring if you like the frosting not to have a tan color.
Frost the cupcakes with a spatula leaving a well in the center of each cupcake
spoon wet walnuts into the center of each cupcake.