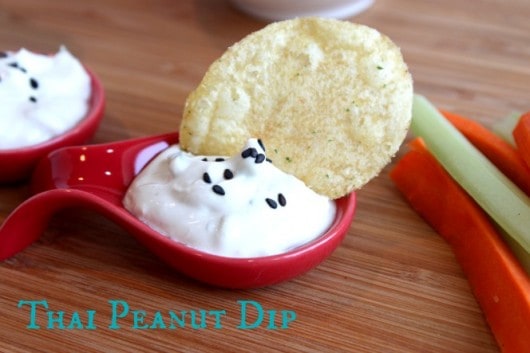 1 cup sour cream
½ teaspoon sesame oil
2 teaspoons soy sauce
2 tablespoons peanut butter
2 scallions diced
black sesame seeds (garnish)
Mix sour cream, sesame oil, soy sauce, and peanut butter until well blended and smooth.
Add in diced scallions.
Place in bowl and top with black sesame seeds.
Refrigerate until ready to serve.