Apple Pie Dip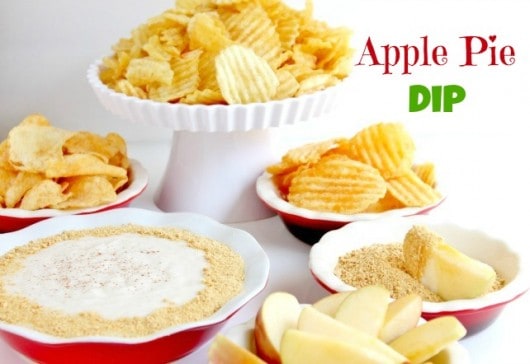 1 bag Kettle Brand Chips
1 (21 oz.) can apple pie filling
4 oz reduced fat cream cheese (room temperature)
1/4 cup tablespoons sour cream
1 tablespoon brown sugar
1 teaspoon pumpkin pie spice
Mix cream cheese and make sure it's smooth before adding other ingredients or the dip will be lumpy.
Mix with immersion blender:
cream cheese, sour cream, apple pie filling, brown sugar, pumpkin pie spice and blend until smooth.
You could use a blender or food processor to blend this dip smooth as well.
Garnish dip with Graham Cracker Crumbs resembling a real apple pie for fun.