Baked Rice Pudding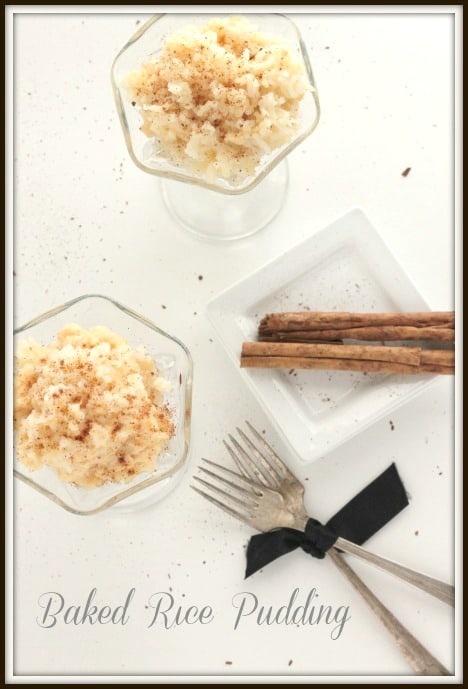 8 cups skim milk
1 cup Basmati rice
1 12 oz can evaporated milk
2 teaspoon vanilla extract
1 cup sugar
4 eggs (lightly beaten)
Preheat oven to 350 degrees.
Heat milk in saucepan until it just comes to a boil on medium heat stirring occasionally so it doesn't burn.
Remove saucepan from stove, whisk the evaporated milk,vanilla, sugar and eggs into the hot milk. Be sure to whisk it while adding the eggs or they will cook and become lumpy (like scrambled eggs)
Add rice and stir until all combined.
Place a large Reynolds Oven Bag into a 9 x 13 casserole pan.
Prepare bag according to directions.
Be sure to cut slits in top so steam can release.
Bake rice pudding for 1 hour and 15 minutes.
Remove Rice Pudding from bag to serve, Gently stir the custard into the rice before serving.
Sprinkle tops with nutmeg and cinnamon.
Can be served warm or cold.