Snickerdoodle Cookies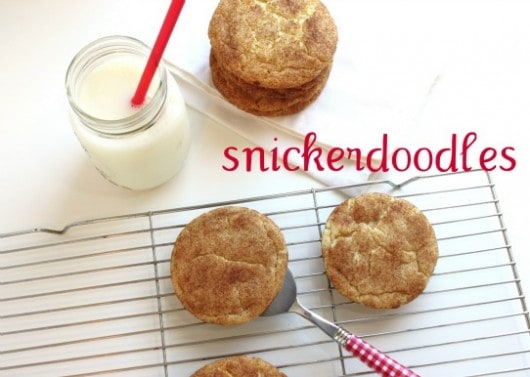 1 cup butter
1 cup shortening
3 cups sugar
4 eggs
51/2 cups flour
4 teaspoons cream of tartar
2 teaspoons baking soda
1/2 teaspoon salt
additional
6 tablespoons sugar
6 teaspoons cinnamon
Mix butter, shortening, sugar, then add eggs.
Add flour, cream of tartar, salt and baking soda.
Scoop cookie dough into small balls (one and two tablespoon sizes cook nicely shown are two tablespoon sized cookies)
Mix cinnamon and sugar together in a bowl.
Roll balls in cinnamon sugar mixture.
Bake at 350 degrees for 8-10 minutes.