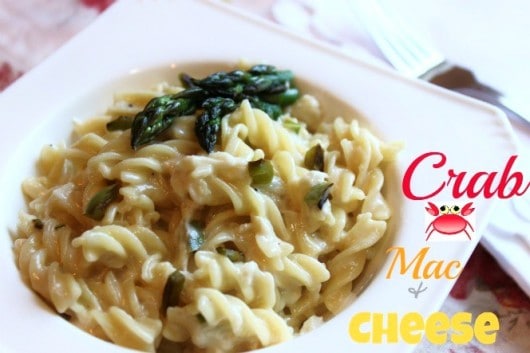 1 pound pasta cooked
2 tablespoons butter
2 tablespoons flour
2 cups milk
12 oz grated Monterey Jack cheese
6 oz lump crab, (canned or foil package)
2 jalapenos roasted, seeded and diced
1/4 teaspoon celery salt
black pepper to taste
While your pasta is cooking prepare the sauce.
In skillet melt butter, then add flour stir until blended.
Add milk and heat thoroughly then add cheese and whisk well.
Add to it the crab, jalapeno, celery salt and black pepper.