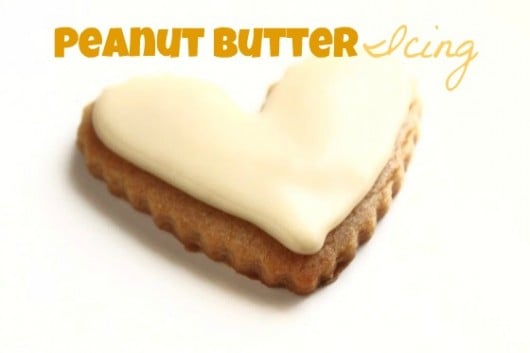 3 cups powdered sugar
2-3 tablespoons water
1 tablespoon corn syrup
2 tablespoons peanut butter
2 teaspoon vanilla extract
Beat the powdered sugar with water adding the water, corn syrup, peanut butter and vanilla, until it's smooth and creamy. Add more water or powdered sugar to get the consistency you need for piping. I had mine fairly thick, which does make it harder to pipe with but I didn't want it to be runny and wet and not firm up.
Pipe onto cookies and allow icing to dry at least 12 hours, 24 is best if you will be stacking them on top of one another or wrapping them.