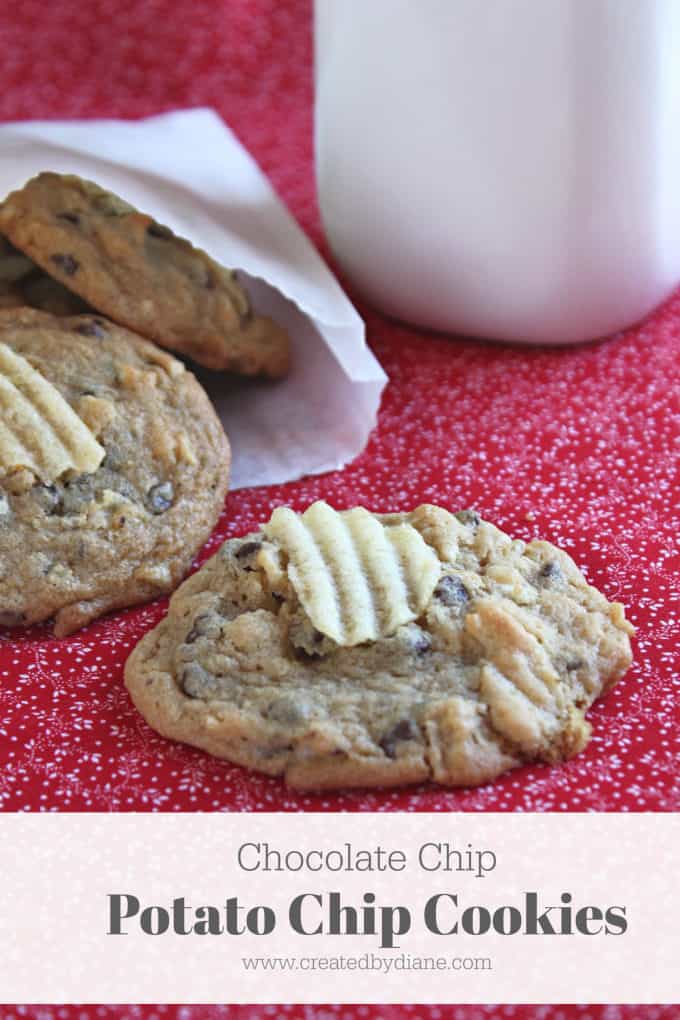 2 1/2 cups flour
1 teaspoon baking soda
1 teaspoon salt
1 cup butter
3/4 cup granulated sugar
3/4 cup brown sugar
2 teaspoons vanilla
2 eggs
2 cups crushed Wavy Lays Potato Chips
1/2 cup Wavy Lays Potato Chips for tops of cookies
2 cups mini chocolate chips
Beat butter, sugars, and vanilla. Add flour, baking soda, salt. Add one egg at a time mixing thoroughly.Stir in chocolate chips and potato chips. Place two tablespoons of dough on parchment lined baking sheet and press a potato chip piece into the top of each.
Bake at 350 degrees for 10-12 minutes.