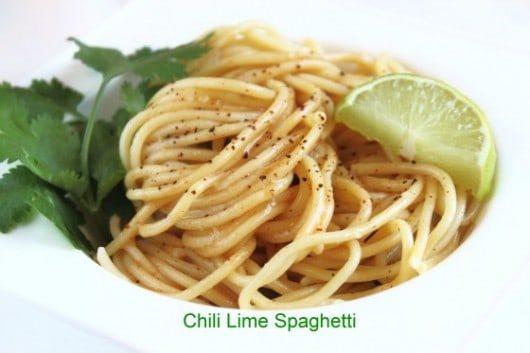 2 tablespoon butter
2 tablespoons flour
1 1/2 cups chicken broth
1 lime juiced (two tablespoons juice)
1 1/2 teaspoons chili powder
10 drops chili oil
salt
cilantro
crushed red pepper
Heat butter in saucepan and stir in flour to create a roux. Add the juice of the lime, chili powder to the chicken stock and slowly pour it onto the roux while whisking to create a thick sauce over medium heat. Add salt to taste and crushed red pepper to make it spicier if you like. Serve over hot spaghetti with some fresh cilantro.