Whipped Coffee Recipe + VIDEO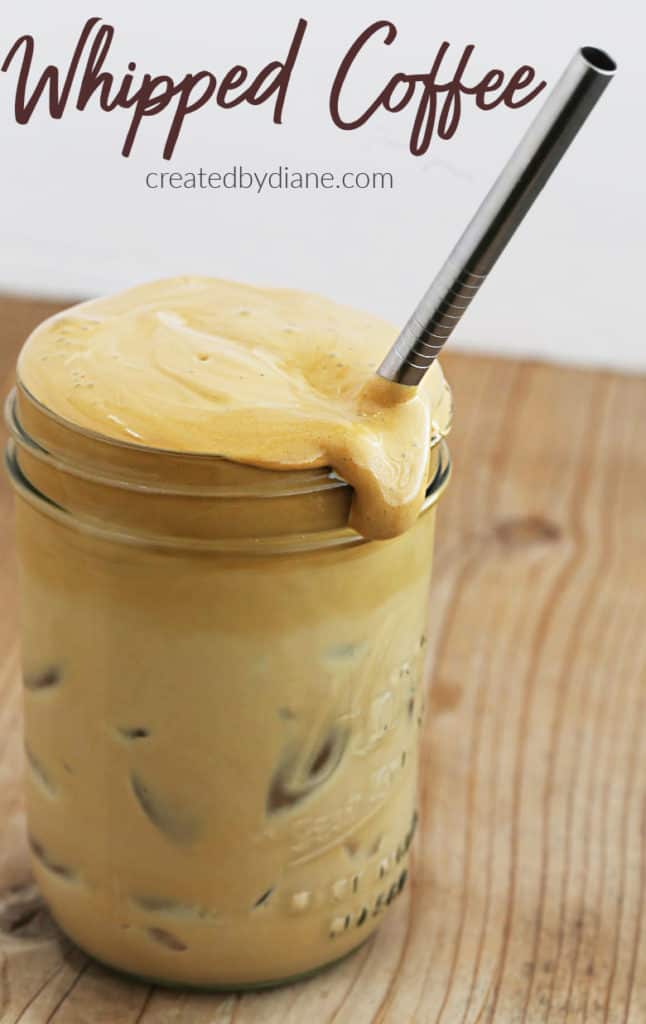 Author:
Diane Schmidt Created by Diane
1 tablespoon instant coffee
1 tablespoon granulated sugar
1 tablespoon hot water
You can prepare this whipped coffee with a whisk and bowl, an immersion blender and tall container, or a bowl and mixer with beater blades or whisk attachment. You'll whip air into the recipe to create a thick coffee cream.
You can make this latte, iced or hot.
Use 8 oz of cold milk with ice cubes for a cold latter, or 8 oz of hot milk for a hot latte.
Whip the coffee, sugar, and hot water unilt it's very thick.
Put your milk in your drinking glass.
Top the milk with the whipped coffee mixture.
Stir and fold the coffee mixture into the milk slowly and it will become a smooth, silky, creamy drink.
Recipe by
Created by Diane
at https://www.createdby-diane.com/2020/04/whipped-coffee-recipe-video.html