Chocolate Gravy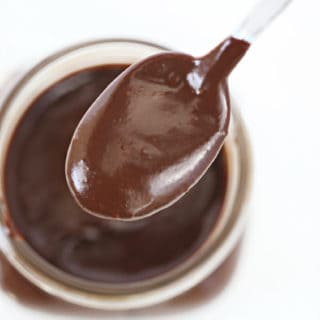 Author:
Diane Created by Diane
2 tablespoons butter
1/4 cup flour
2 cups milk
1/2 cup granulated sugar
1/4 cup unsweetened cocoa (I use dutch process cocoa)
pinch of salt
1 cup chocolate chips (I use 60% cacao chips for a delicious dark chocolate flavor)
In a skillet heat the butter until melted then whisk in the flour.
Over medium heat slowly add in the milk to create a sauce.
Then add in the sugar, cocoa, and salt.
Simmer the sauce (you'll see small bubbles)
Next, mix in the chocolate chips and whisk them smooth.
Use warm, or store in a glass jar in the fridge for up to 3 weeks.