Cut out sugar cookies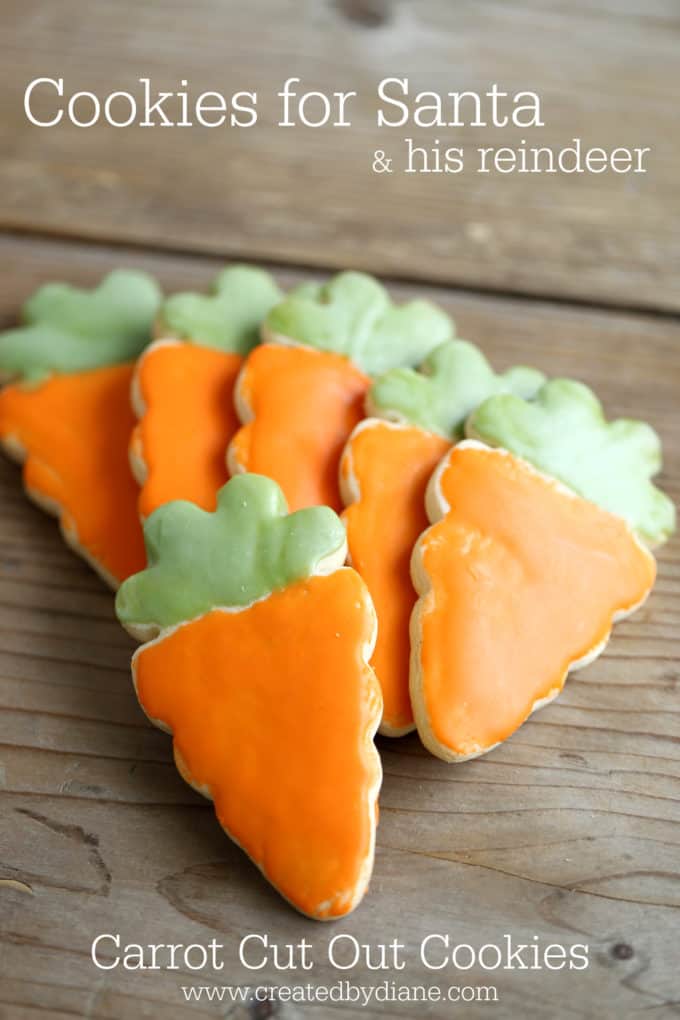 1/2 cup salted butter
3/4 cup powdered sugar
1 egg mixed and use 1 1/2 tablespoons of the egg mixture
1 teaspoon vanilla extract or vanilla bean paste
1-1/2cups flour
1 teaspoons baking powder
1/2 teaspoon salt
1 cup powdered sugar
2-3 tablespoons warm water
food coloring (orange and sage green)
1 tablespoon corn syrup
Preheat your oven to 400°
In the large bowl with a mixer (stand mixer or hand mixer) cream together butter and powdered sugar until combined.
Mix in the egg mixture and the vanilla.
Add in flour, baking powder, and salt and mix on medium to combine.
Mix until the dough forms a ball, it will pull away from the sides of the bowl.
Roll out the dough in between two sheets of wax paper.
Place a cookie cutter into a little flour, then into the cookie dough.
Then transfer the cookies to a baking sheet and bake for 7-9 minutes.
Don't overcrowd the cookie sheet.
Check the cookies about a minute before the timer goes off, don't let them brown too much, they will cool and become "dry".
Allow cookies to cool on a baking sheet.
Then mix powdered sugar, water, corn syrup and mix completely smooth.
Separate the icing into two bowls, and use a drop of food coloring into each bowl to create the color you want.
Brush the icing onto completely cooled cookies.
Allow icing to dry before stacking cookies.