Thanksgiving Casserole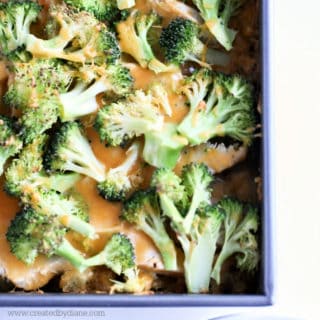 3 cups stuffing
1 cup gravy
1-2 cups cooked turkey (or chicken)
1 cup gravy
1/2 cup cheddar cheese, grated
2 cups broccoli
sauteed onions
sauteed mushrooms
crispy fried onions (like French's Fried Onions)
potatoes, mashed potatoes, hash browns, diced cooked potatoes, put them in first if you add them.
In a casserole dish (I used a 9x9 square pan) layer the ingredients.
Use 1/2 of all the ingredients listed for a two-layer casserole.
Starting with the "heavy" items first.
Layer stuffing, then turkey, gravy, broccoli and top it with cheese.
Then layer everything one more time (or more if you're making a larger casserole)
Bake at 350° for 30 minutes or until the center is hot and the cheese is melted.