12 Vanilla Cupcakes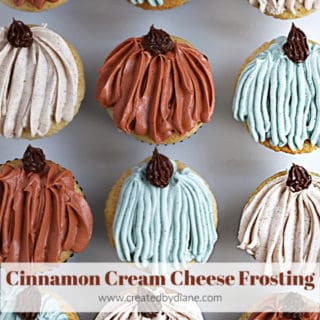 1 cup granulated sugar
2 eggs
1 1/2 cups flour
1/2 cup milk
1/4 cup melted butter (heat in microwave until just melted about 20 seconds)
2 tablespoons oil (I use avocado oil)
2 teaspoons baking powder
1 teaspoon vanilla extract (be sure to use good quality great, tasting vanilla. I use Madagascar vanilla bean paste)
*add in 1/2 teaspoon of cinnamon if desired.
Preheat oven to 375°
Place 12 cupcakes liners into a 12 portion cupcakes pan.
You can mix this cake by hand or with a mixer.
In a medium bowl, whisk the sugar and eggs until fluffy.
Stir in flour and baking powder.
Add in milk, butter, oil, and vanilla and mix to combine. (add in cinnamon now if adding cinnamon)
Place 3 tablespoons of batter into each portion of the cupcake pan.
Bake for 18-20 minutes or until a toothpick comes out clean.
Allow cupcakes to cool in the pan for 5 minutes, then remove cupcakes and all them to cool completely on a cooling rack.